Revel in the raw energy of booming bass lines as we welcome the world's most sinister beat masters for a weekend among the undead. Save the date now and start planning a killer time at The Asylum for Something Wicked 2017. Halloween weekend will be stacked with spine-tingling performances, with festival goers busy stirring up good vibes, raising their totems sky high. Get into the spirit of Something Wicked with a tool that's both useful and creative. Hype the crowd or corral your crew by making a one-of-a-kind accessory for the dance floor. Preview our totem guidelines and get inspired by a few of last year's favorites!
Quick Hit Guidelines for Making Totems: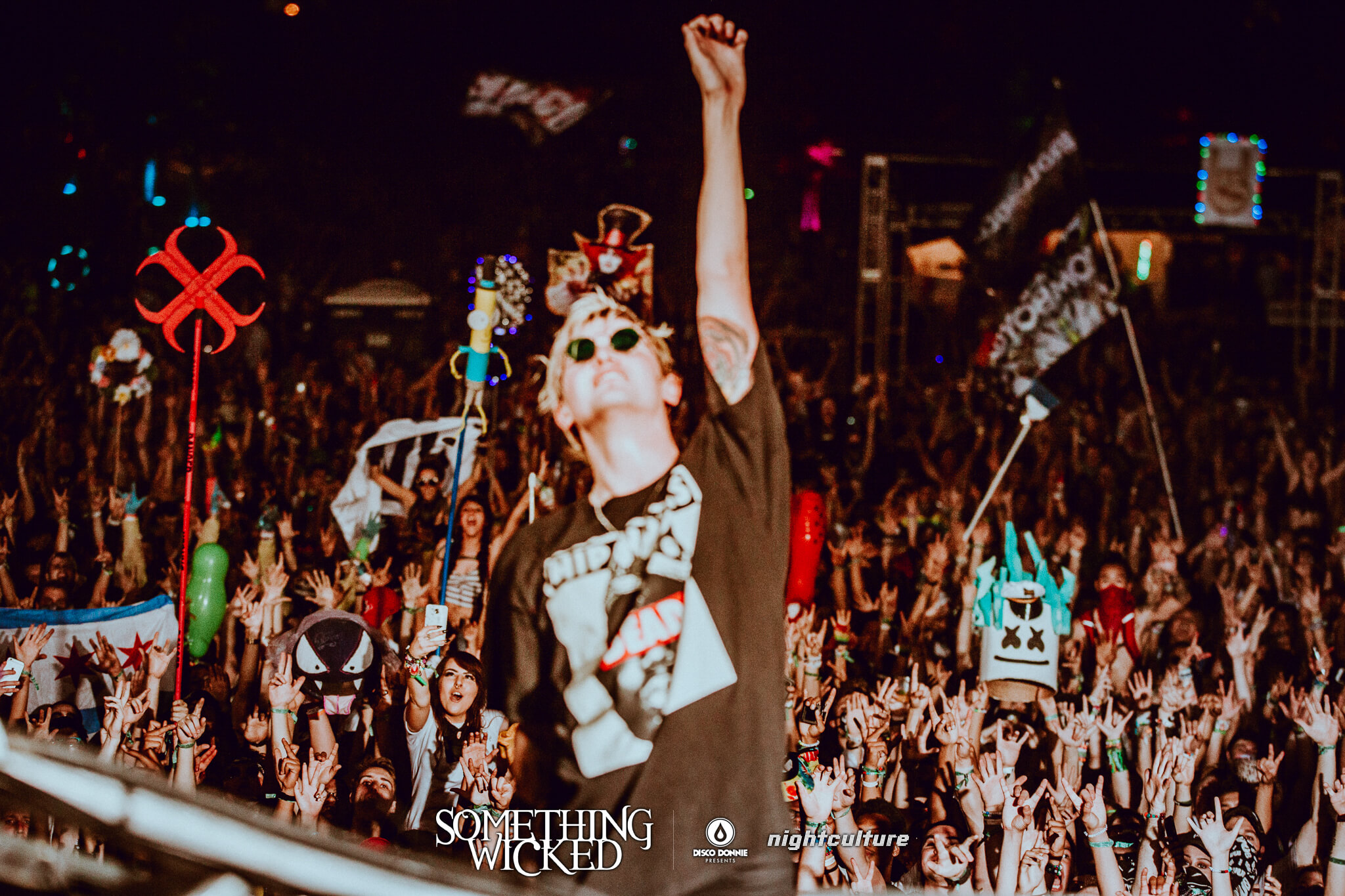 Get crafty and don't hold back on a DIY totem decorating project, just keep the following guidelines in mind to ensure your gear passes through the gates with ease.
We accept flags, decorated pool noodles, and totems that DO NOT contain metal pieces, sharpened elements, or anything capable of being pounded into the ground and hurting others.
Totems and flags without these elements are deemed safe and adhering to these guidelines will be allowed.
Maximum height 10 feet, made from a lightweight material (foam, PVC, etc.)
Poles must NOT to be thicker than one inch in diameter and cannot contain solid metal pieces.
Decorated pool noodles recommended.
Avoid any items deemed dangerous, promoting illegal activity, or hate speech as they are not permitted.
Totems are subject to inspection.