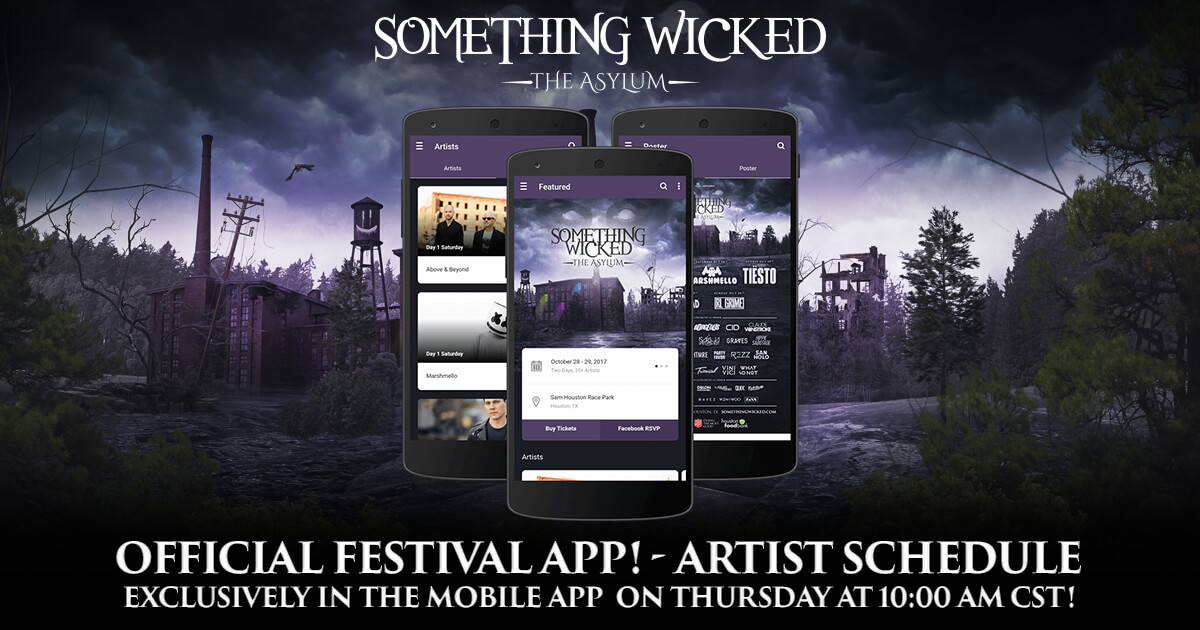 Heads up! Now that you're committed to visiting The Asylum for Houston's premiere Halloween dance party, it's time to plan your eerie itinerary. We're releasing those much-needed artist set times on Thursday, October 12th at 10:00AM CST via the Something Wicked mobile app — the first and foremost way to view our essential, down-and-dirty details. The app serves as an all-knowing oracle, here to provide answers to any questions or concerns you may have about the sixth annual occasion of Something Wicked. What food is available, you ask? Where are the restrooms and free water located? Will Elephante's set overlap with Tritonal's show? These are all questions the app can answer!
In addition to posting the daily lineups and artist profiles, the app houses news and updates about the festival including ticketing and vendor information, and, perhaps most importantly, the map. As a bonus, the app also offers a custom camera filter, as if you're carrying a timeless photo booth in your pocket. There is no better way to connect with friends in advance of a weekend-long party than planning out your schedules and taking custom festival selfies, so get ahead of the game and slam that download link!
Download the app now for iOS or Android.