Something Wicked is going to be the celebration of the year, and as you are dancing your face off, say RIP to hunger with these food vendors. You can fill up on the variety of treats and put an end to all of your earthly cravings. Here's where to find a bite to eat, from mouth-watering waffles to classic festival go-to's like pizza and tacos, our Wicked food vendors will satisfy a variety of taste buds.
Plus, whet your whistle with a Wicked brew at the Witchcraft Bar featuring local Texas craft beer. This year on Halloween weekend, when the Sam Houston Race Park comes to life with Something Wicked, grab yourself the best brew of all — a specialty craft beer! Patrons 21 and up can taste two of our favorite breweries' magic potions, Karbach and Saint Arnold. Make the most of our festivities at Something Wicked, stop by the Witchcraft Bar!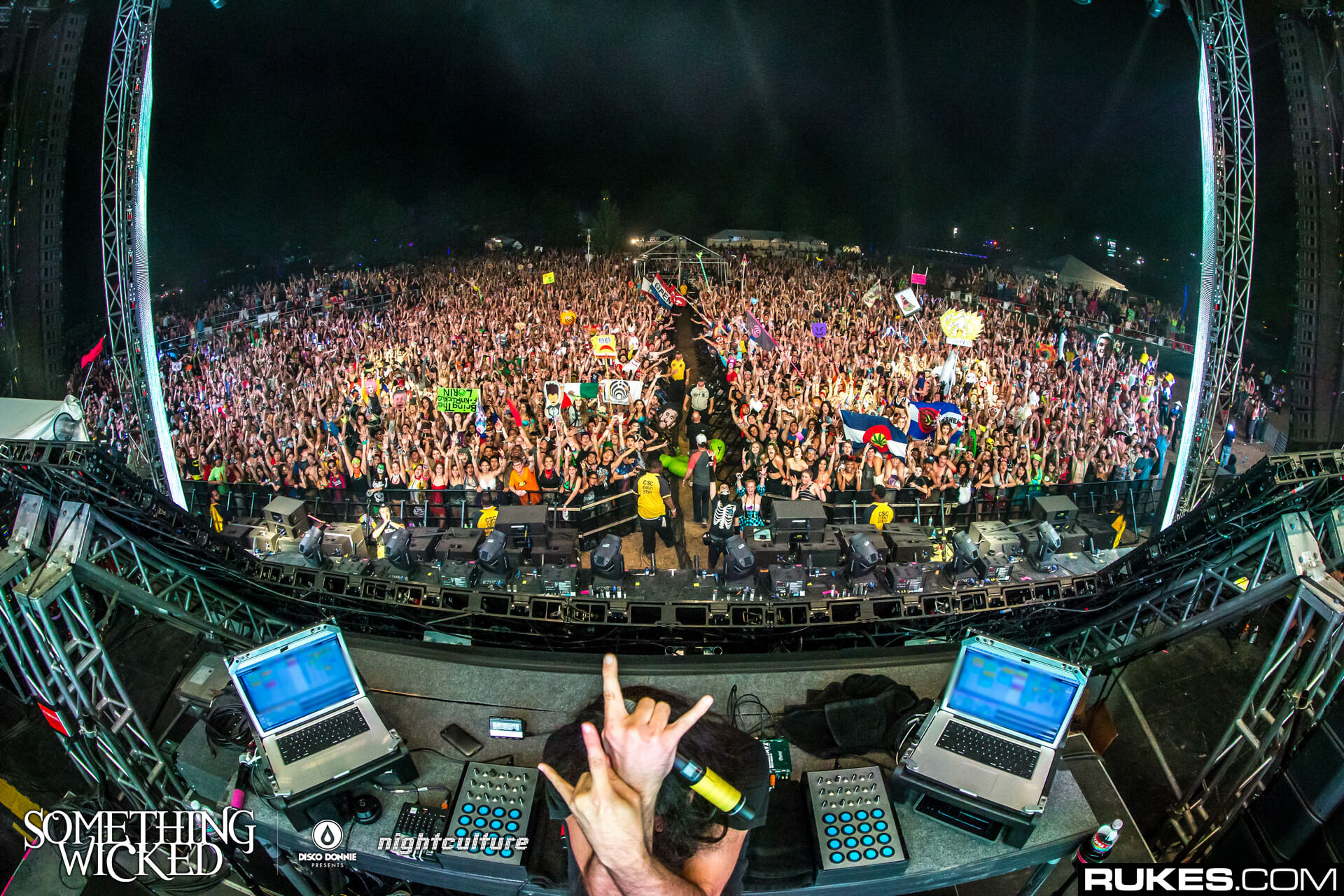 The Waffle Bus
The Waffle Bus is Houston's first mobile food truck serving sweet and savory gourmet sandwiches! Chow down on the classic chicken and waffles or taste an array of gourmet sandwiches, courtesy of Houston's own The Waffle Bus.
Leimon's Pizzeria
For over 20 years, Leimon's Pizzeria has been serving up the perfect pie one slice at a time. Did we mention they've even topped BuzzFeed for their Italian Dessert Nachos? Check out their delicious, hand-tossed pizza with made-from-scratch dough topped with high-quality ingredients.
Happy Endings Asian Fusion
For a twist of Asian Fusion stop by Happy Endings for premium, multi-cultural hot dogs served on freshly baked Hawaiian-steamed rolls. Don't forget to add a serving of fusion fries, grandma's egg rolls, or the barbecue pork bun — yum!
Caroll's Corn Crib
Try Caroll's Corn Crib for American staples likes of burgers and fries. They've planned for food, so you can have some fun! The menu includes a variety of your favorite foods including Greek flavors with a twist.
Tica's Tacos
With a motto like "fresh and delicious" you can't go wrong when you get your fix at Tica's Tacos. Known for offering up healthy coastal cuisine that's super tasty, Tica's also serves vegetarian, vegan, and gluten-free alternatives.
Meltdown Gourmet
Mouthwatering, gourmet grilled cheese with all of the items at Meltdown Gourmet made to order, you can count on enjoying only the freshest ingredients supplied by local farmers and bakeries. Stop here for classic comfort foods with a twist!
Fresh N Juicy
Cool down from the heat that you stir up on the dance floor with a stop at Fresh N' Juicy serving up tasty fruit, juices, and smoothies.