We're counting down the days until The Asylum opens its doors for a two-day stay in celebration of Halloween. Pair up with your partner in crime or gather your motley crew, and don killer costumes for festival goers to feast their eyes! If you're still in the market for ideas how to dress, soak up the inspirational pic's of party animals from previous years and get ready to go crazy!
Our spirited adventure among the undead welcomes freaks from far and wide to the bayou city for a spooktacular exploration of sound. What better time to spice up your look, than when anything goes? Get a few easy ideas on how to get in character with face paint, masks, and special effects.
Costume Guidelines to Keep in Mind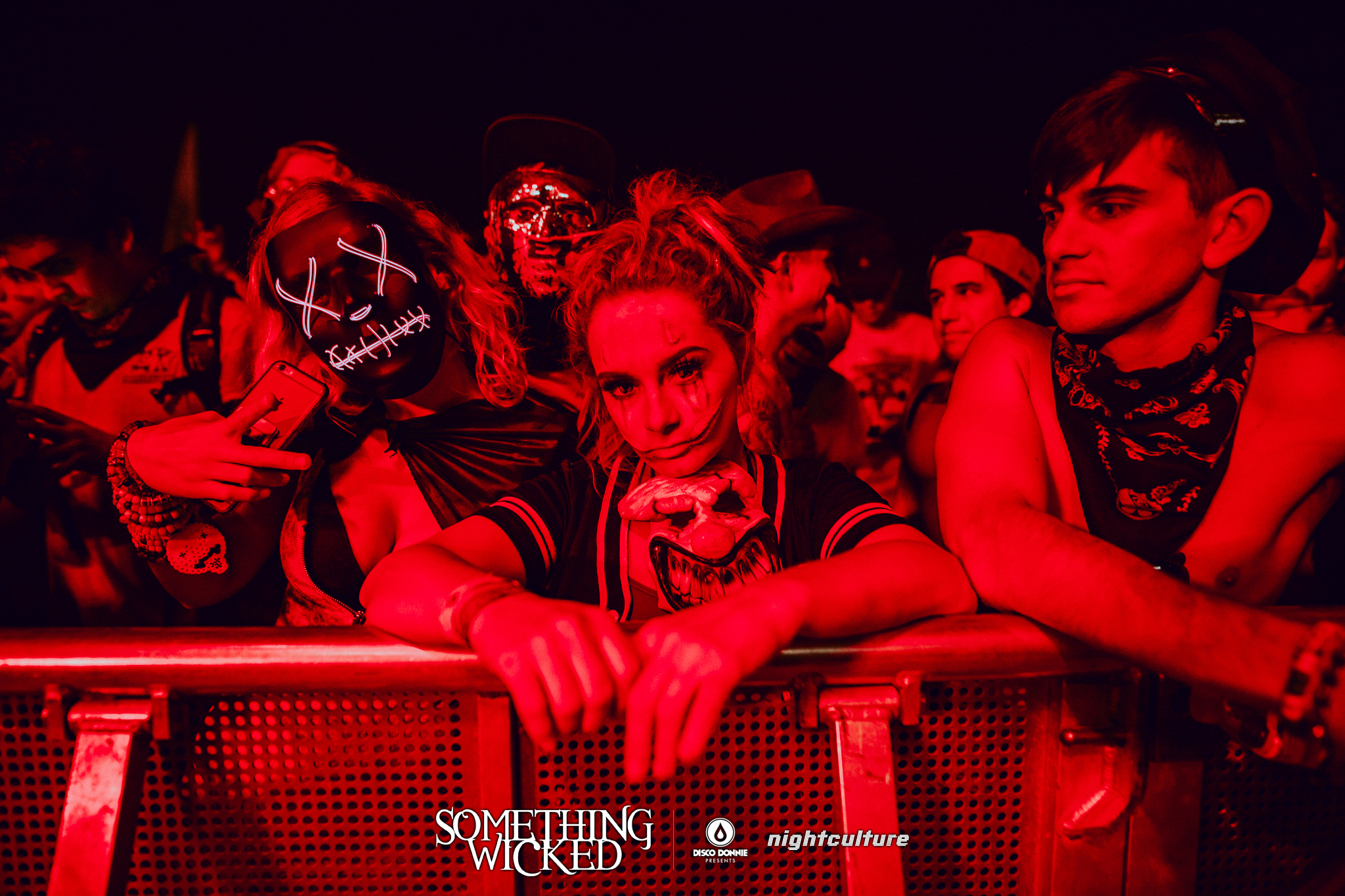 Few rules apply when it comes to dressing for the part at Something Wicked. Even if you don't want to shell out for an elaborate costume, these are things you can DIY whether you aim to fright or delight. Work on your disguise this Hallow's Eve with simple techniques, we know you can pull off!
No realistic looking weapons of any kind.
Costume must be able to be taken off if deemed necessary for a proper search.
If costume requires batteries, nothing larger than AA batteries.
To get in the festival spirit, we also encourage you to keep the vibes sky high by creating Wicked totems! Swiftly enter gates of The Asylum with a look at our quick hit guidelines. Dressing for the part is one of our essentials, along with comfy dancin' shoes its importance is right up there with your ticket and photo ID.