We're getting ready to revel in the raw energy of booming bass lines during our Wicked weekend at The Asylum. Our hallowed grounds in the bayou city will be transformed for the sixth annual festival featuring an insane roster of today's most sinister beatmakers. Get in the spirit of Something Wicked, pair up with your partner in crime to make a statement in matching costumes. Enter if you dare … buy early bird tickets now, or start a payment plan!
Dynamic Duos Get Into Double Trouble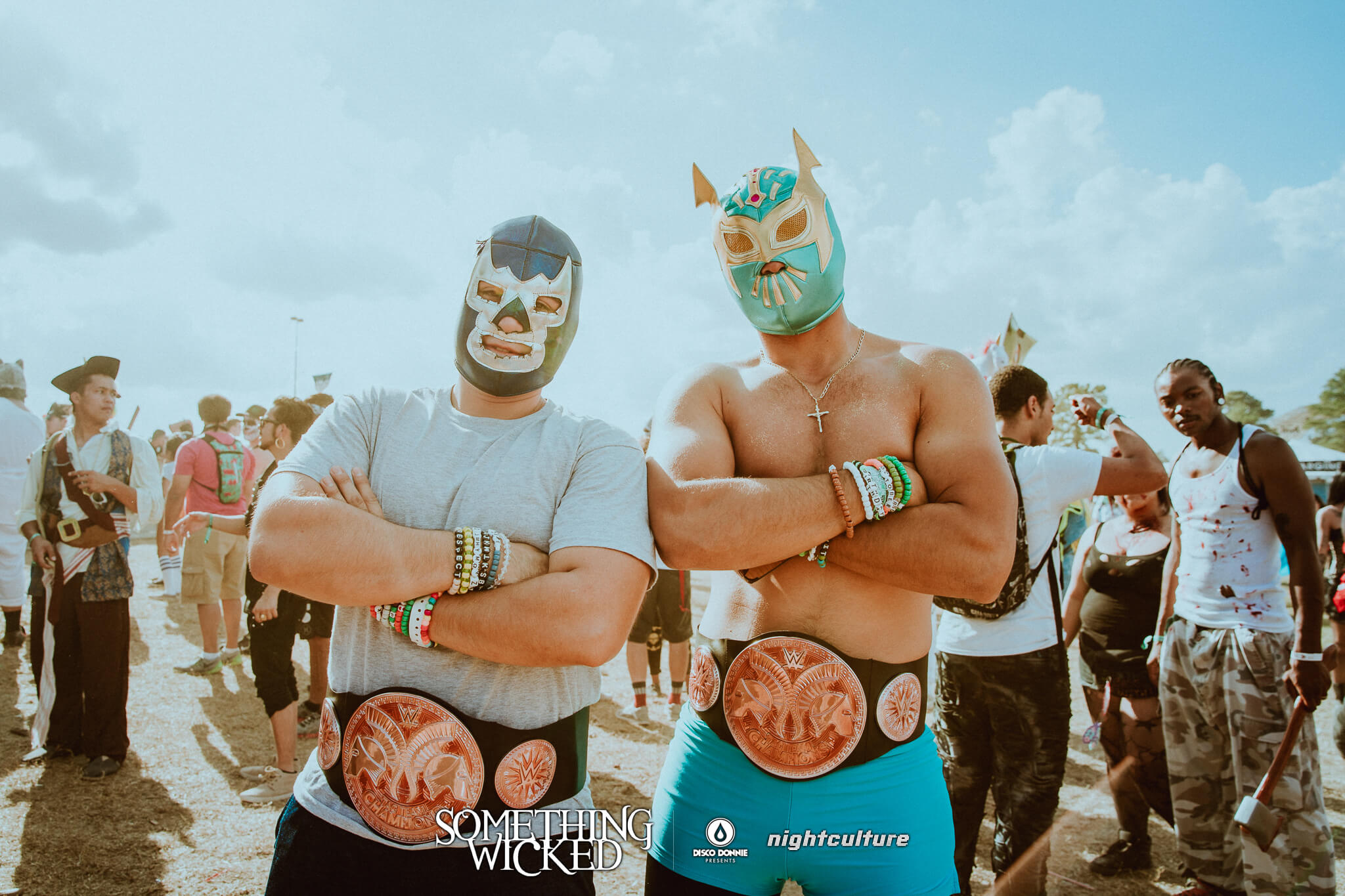 This year Something Wicked is happening at The Asylum over Halloween weekend in Houston, Texas. We invite you to wear your best costume for a spirited adventure among the undead. Whether you've been planning the perfect ensemble to send shivers down our spines, DIY head-to-toe ghoulish garb, or pair up with your bestie for double the trouble; we know it's the company that counts to have such a good time it's scary!
Be creative, funny, and over-the-top to shock and awe your fellow festival-goers. Get in the spirit, grab your best bud, and unleash the wild side to escape your inhibitions with two days of dancing on the dark side. Check out a few of our favorite dynamic duos from last year!