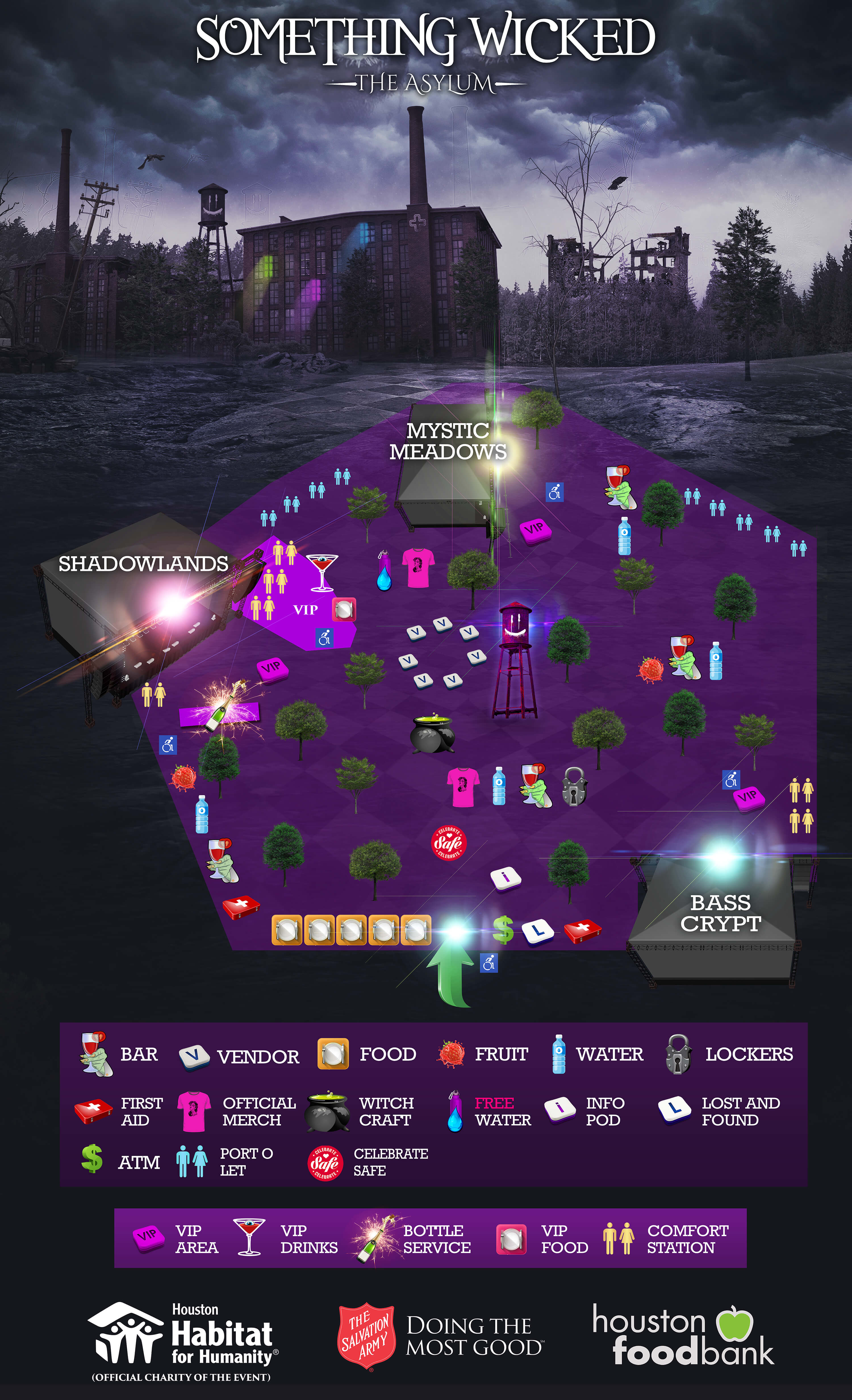 We're down to our final hours in preparation to spend Halloween weekend in the most haunted Asylum in Houston. Not only will you have to keep track of our expertly curated lineup of 35+ international artists, your costume, your friends, and your sanity within the festival walls, but it's also essential to keep track of where you are on the map! We've got you covered with our full visual guide to this year's Something Wicked festival. Navigate the grounds with detailed information on the places covered on the official map by tapping into the mobile app. Download now!
Ticketing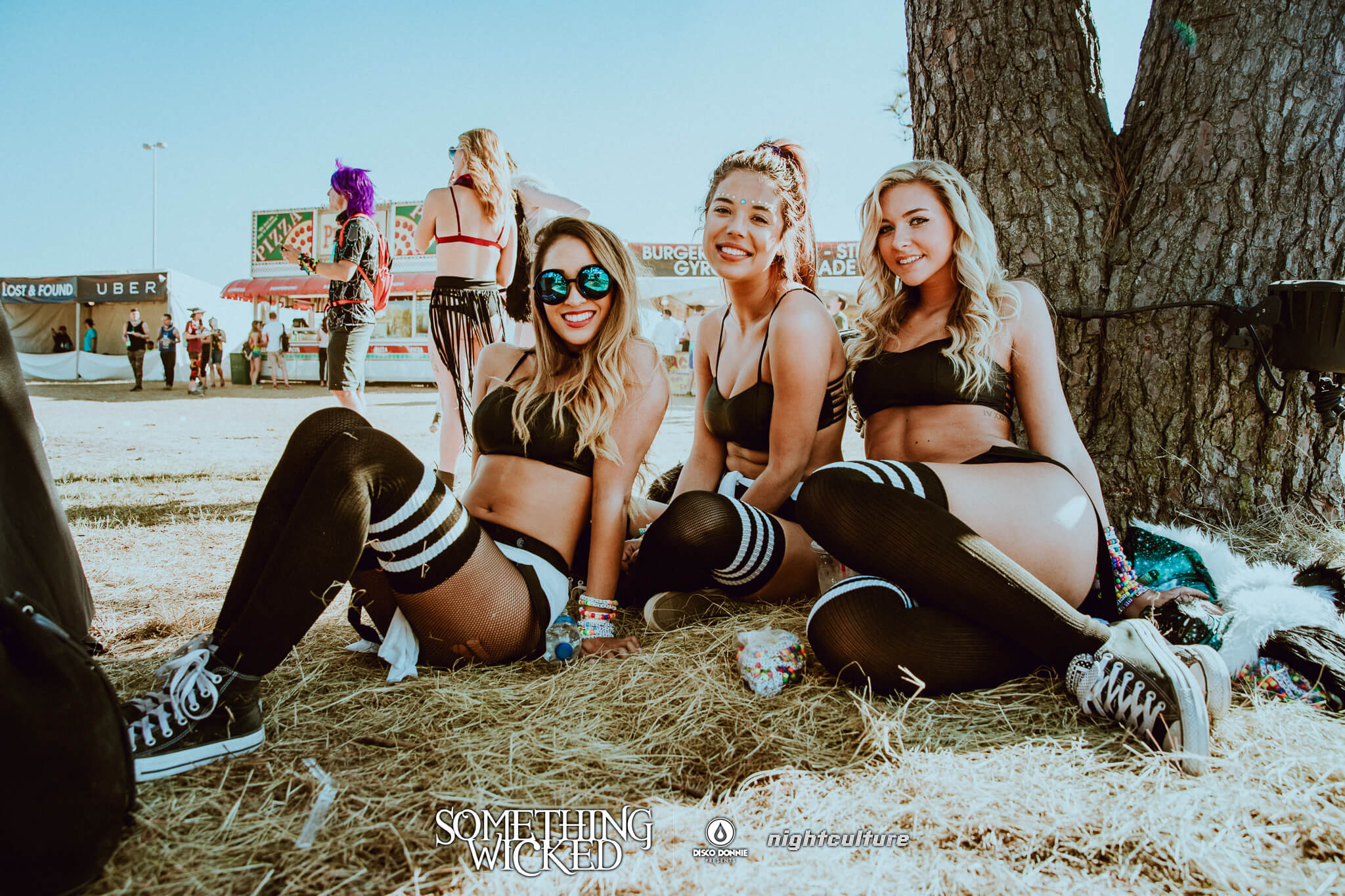 The box office and will call open daily at 2:00 PM, while gates to the festival open an hour later at 3:00 PM. Remember to follow our guidelines for valid ID required with festival entry. Bring non-perishable or canned items to donate at the gates, for the food drive in partnership with The Salvation Army, to receive express entry and a chance to win some exclusive ticket upgrades including VIP passes!
Transportation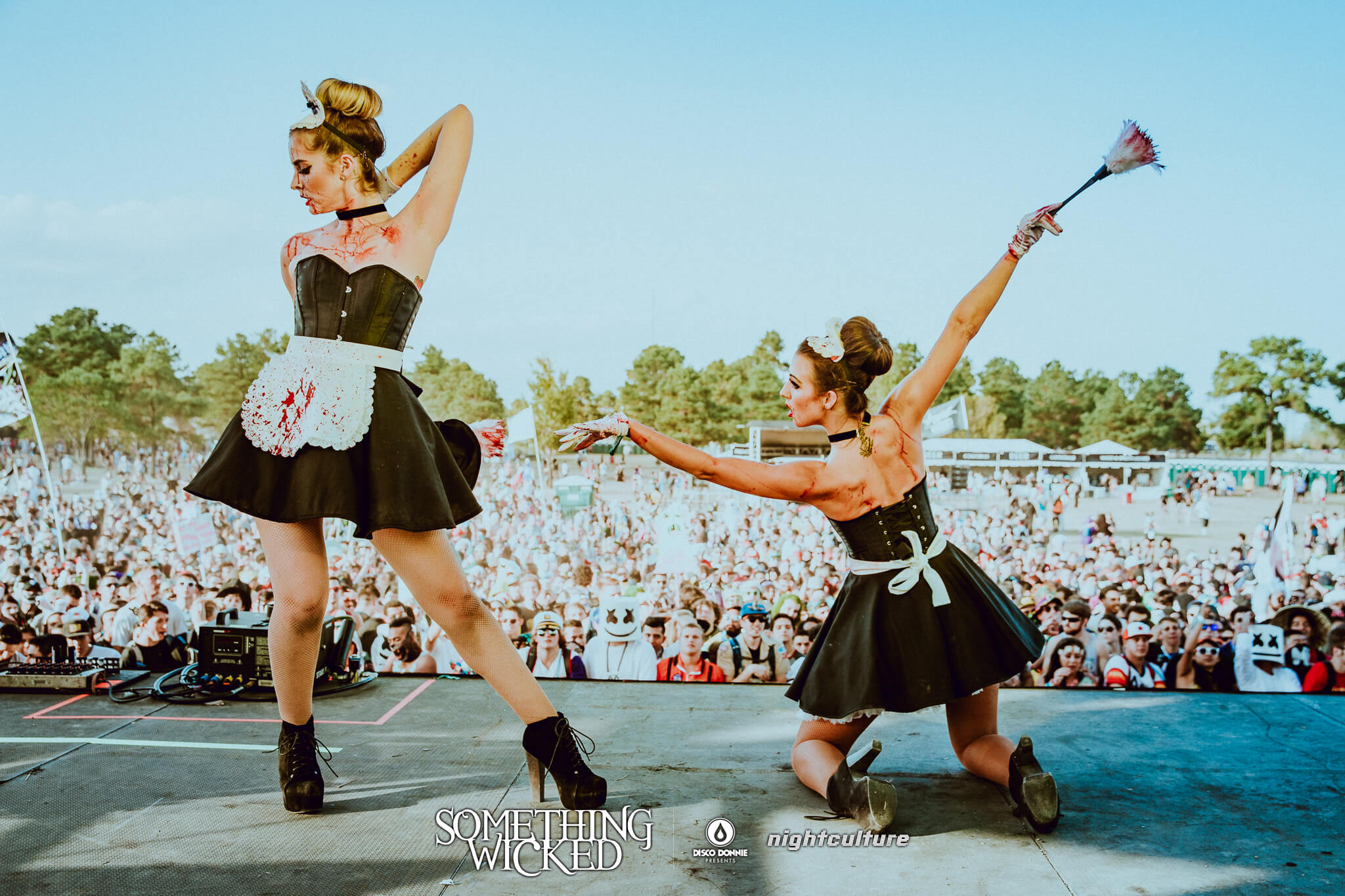 Not only is it affordable to split the fare with friends, we've partnered with Lyft to offer $20 OFF for first-time users for routes that arrive or depart the venue. Simply, download Lyft and use the promo code WICKED17 for a discount. For those catching a ride, you can find the Drop-Off and Pick-Up location near Gate 6 off Fallbrook Dr.
View the parking map for more details. If you're driving to the event, carpool with friends, as space is limited. Parking lots open at 2:00 PM each day and cost $20 payable by cash or credit. Enter through Gate 6 for ADA parking. For more information about accessible parking and entry, contact ada@somethingwicked.com.
Vendors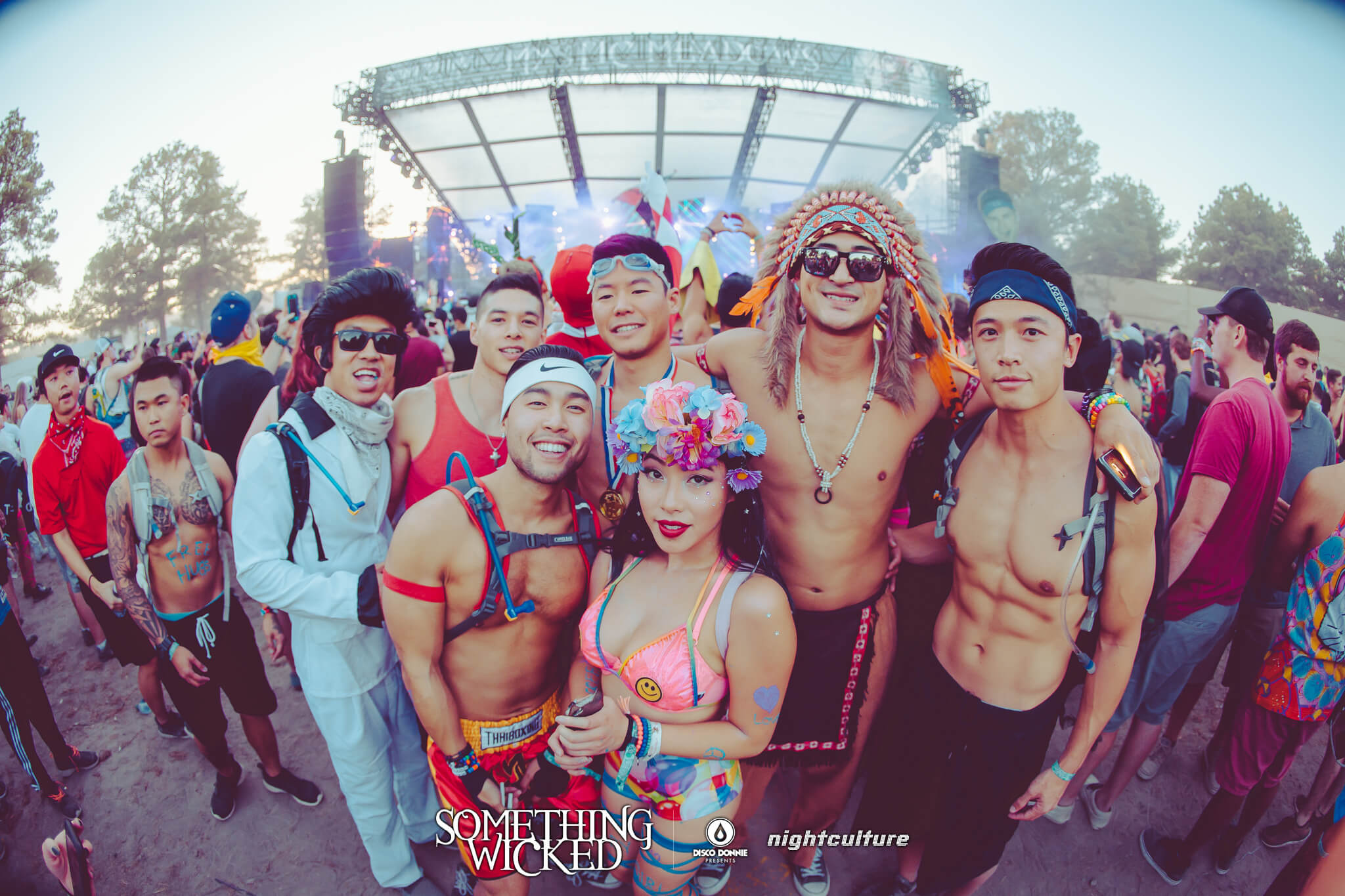 We've got more than just a hand-picked lineup of international musicians to feed your vicious desires, thanks to our expertly curated food vendors. From smoothies to soba to shawarma, you can find almost anything you crave at our haunted Asylum. Additionally, we've got plenty of merch to shop, from festival-oriented souvenirs like illustrious glasses to get Spectified to Vapewell Supply Co. e-liquids and Nite Lite Nite Life goodies that'll come in handy at any festival or event. Don't forget about PixMob'sunique LED bracelets, calibrated to the music and your body movement throughout every stage, allowing you to become part of the show and totally immerse yourself into the lights and music.
Amenities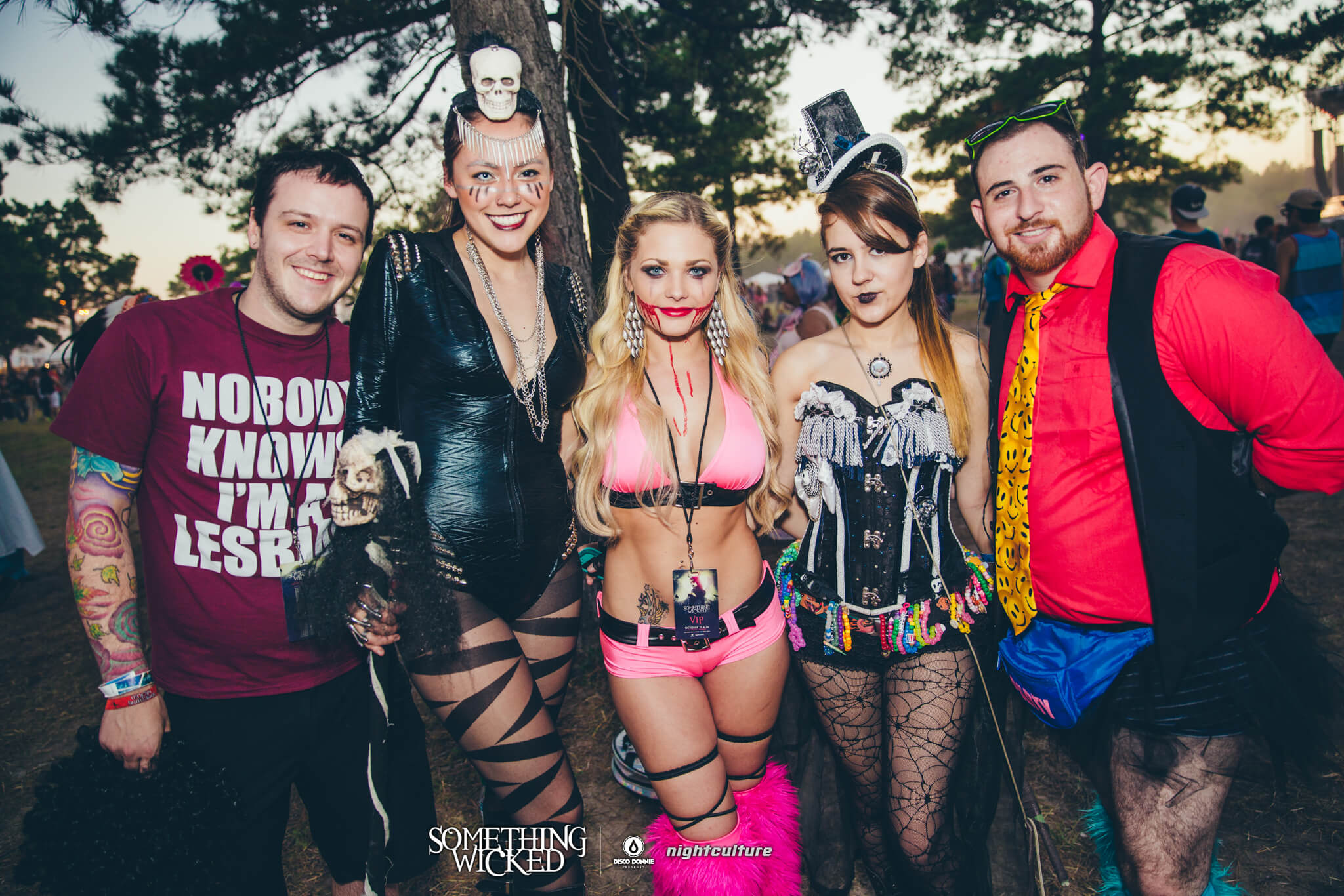 As much as we'd love The Asylum to haunt your dreams to the fullest, we don't want to torture you, which is why we're offering some much-needed amenities. Enjoy the party by taking advantage of the free water-refill station and hydrate in style by picking up a limited edition water bottles to represent Something Wicked. We urge you to Celebrate Safe by keeping comfortable during as the temperatures shift and by resting up with a dance break in chill out spots.
Stash things you don't want to carry with a pitstop at the locker stations and be a friend indeed by visiting the Lost & Found when need be. Keep track of the First Aid for health concerns, marked with a red cross nearby the festival stages. Medical personnel will also be trekking throughout the Asylum grounds to check up on everyone's safety, so feel free to flag them down for medical needs or emergencies.
Stages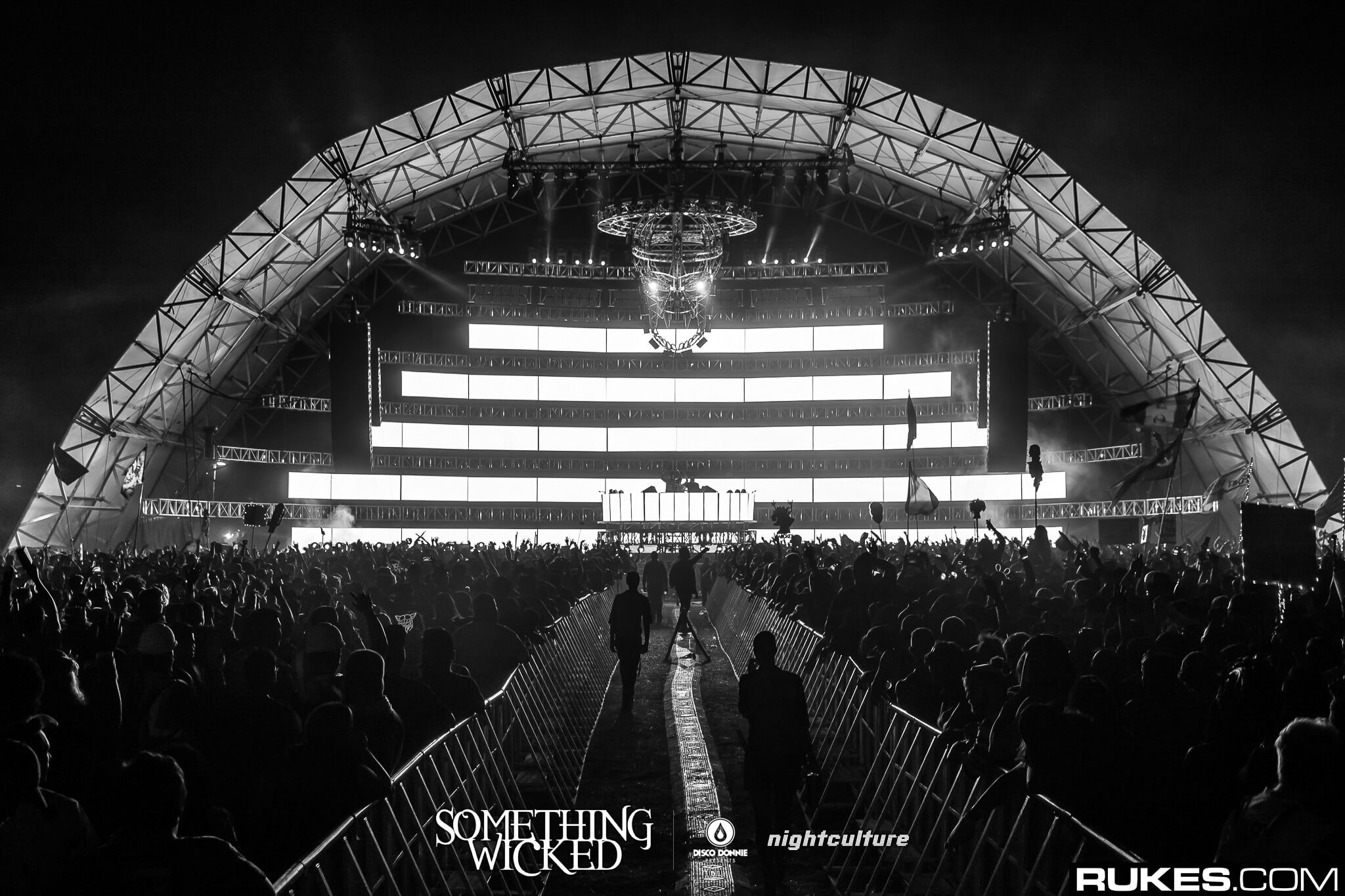 Traverse between three electric stages to catch a glimpse of as many of our renowned artists as you can! Check out the heaviest of the heavy at the booming Bass Crypt, versus the whimsical, eclectic sounds of the Mystic Meadows. You won't be able to miss our main stage at the Shadowlands, featuring some of the biggest headlining dance acts today. Listen to our Spotify playlist to preview the deviously danceable tunes you may hear this weekend at Something Wicked.