Now here's Something Wicked to be thankful for — several artists' live shows from our fifth annual festival will be broadcast over the holiday weekend. Beginning on Thanksgiving and continued through next few days, you'll have a chance to relive some of the best performances including top tier headliners. Tune into Something Wicked on Sirius XM's Electric Area!
We're Grateful to Hear Something Wicked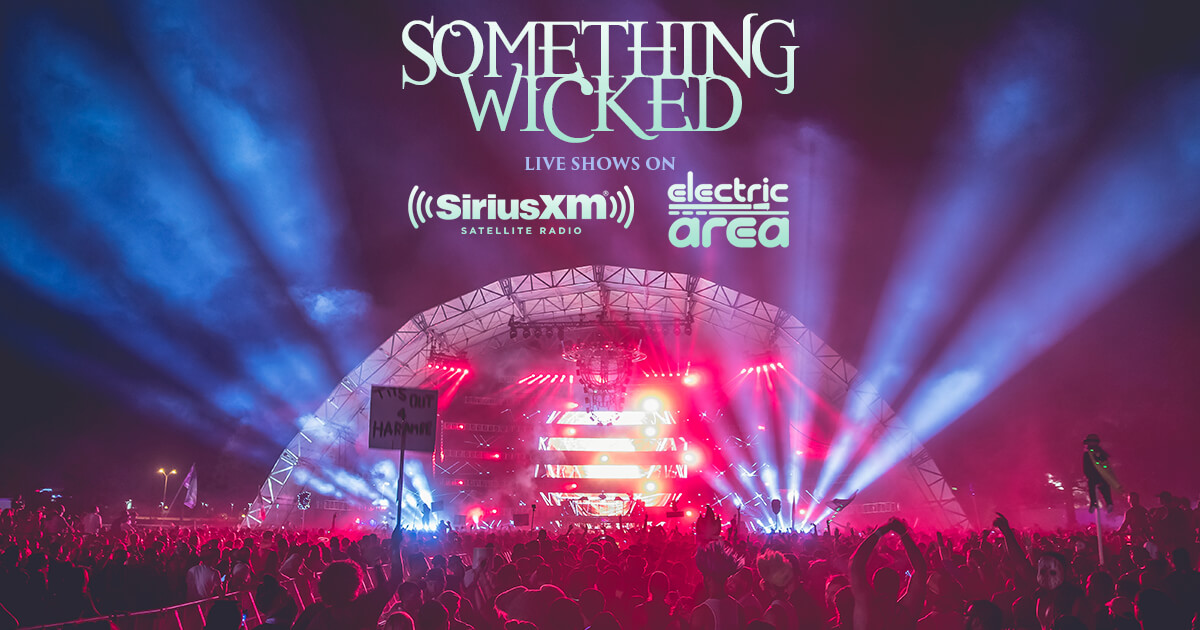 The highlights of Something Wicked are still vividly etched in mind, but now you can bring back an outpouring of memories when we unearth sets from the Shadowlands, Mystic Meadows and Bass Crypt on satellite radio. Listen to the sounds of Something Wicked on Sirius XM channel 52 Electric Area starting on Thursday, November 24th.
This Thanksgiving weekend we're grateful to hear Something Wicked on Electric Area. Check below for a detailed schedule of programming, plus watch for ticket giveaways to Something Wonderful. Get one month free when you signup for Sirius XM satellite radio!
Thursday, November 24th
1:00 PM CT – OSHI
2:00 PM CT – Spag Heddy
3:00 PM CT – Prince Fox
4:00 PM CT – DREZO
5:00 PM CT – Yellow Claw
6:00 PM CT – NGHTMRE
7:00 PM CT – Carnage
Friday, November 25th
11:00 AM CT – Vanic
11:57a CT – Liquid Todd
12:55p CT – illenium
1:55p CT – Lost Kings
2:55p CT – Gareth Emery
3:55p CT – 3LAU
Saturday, November 26th
9:00 AM CT – Spag Heddy
10:00 AM CT – Prince Fox
11:00 AM CT – NGHTMRE
12:00 PM CT – 3LAU
1:00 PM CT – Anevo
2:00 PM CT – Borgeous
3:00 PM CT – Herobust
4:00 PM CT – Unlike Pluto
5:00 PM CT – Yellow Claw
6:00 PM CT – Gareth Emery
7:00 PM CT – Slander
8:00 PM CT – Drezo
9:00 PM CT – Carnage
10:00 PM CT – illenium