As we gear up for The Asylum this year by preparing creative costumes, booking hotel rooms, and scheduling our eerie itineraries with the recently announced artist set times, something we can't overlook is how to get to and from the Wicked festival. Plot your arrival by taking a peek at the most important transportation details below. For the sixth annual event, Something Wicked returns to Sam Houston Race Park, located at 7575 North Sam Houston Pkwy.
Donate to The Salvation Army food drive and earn express entry past the festival gates, plus a chance to earn awesome prizes like VIP upgrades or passes to next year's party. It's the little things that make a difference!
Take a Lyft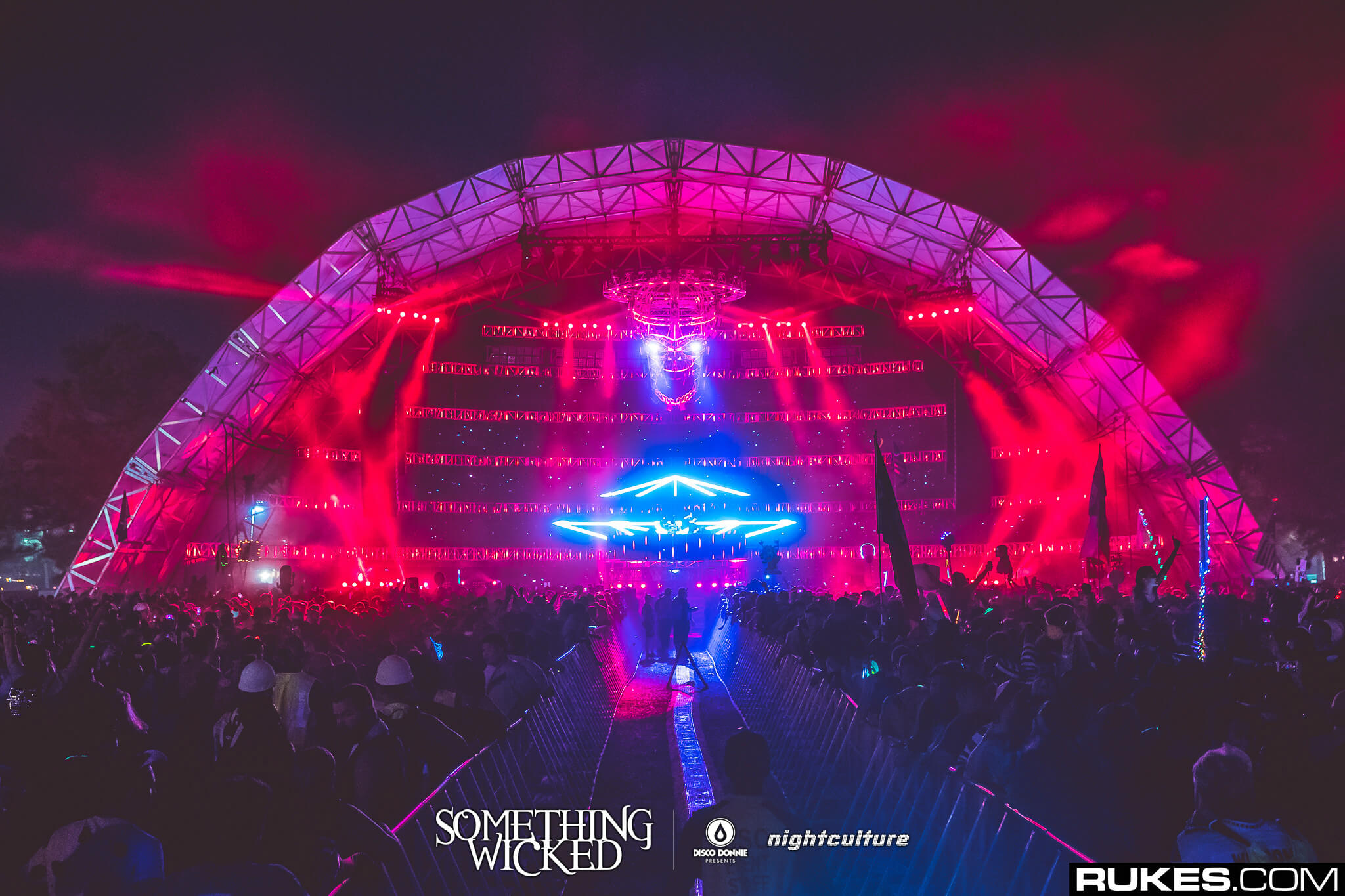 The best and easiest way to get to the festival is by carpooling with Lyft! Not only is it affordable to split the fare with friends, but we've partnered with the rideshare service to offer $20 OFF for first-time users arrive or depart the venue. Simply, download Lyft and use the promo code WICKED17 for a discount.
Drop-Off and Pick-Up
For those catching a cab, or copping a ride from friends and family, you can find the Drop-Off and Pick-Up location near Gate 6 off Fallbrook Dr.
Parking at the Fest'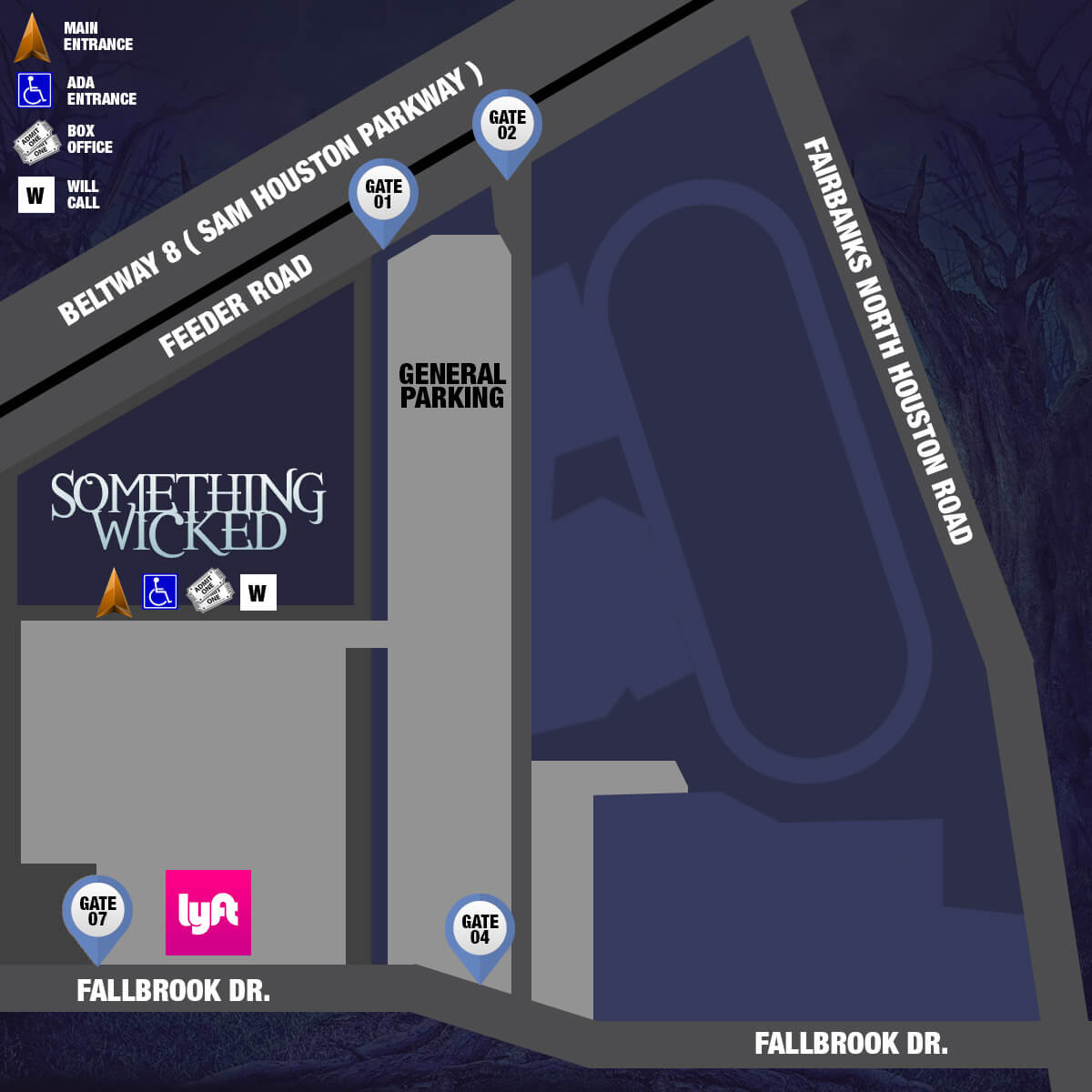 You can also drive yourself, but keep in mind that parking space will be limited so share the ride with friends. Lots open at 2:00 PM each day and cost $20 per car, payable by cash or credit. For ADA parking, enter through Gate 6 with accompanying valid plates or permits. For more information, please contact ada@somethingwicked.com by email.
Restrictions
Tailgating.
Camping or sleeping in your vehicle.
Buying or selling tickets.
Vandalism.
Loitering or other illegal behavior.
Drinking alcohol.
Illegal drug use.
Drones, model aircraft, kites, and any other remote-controlled or tethered flying objects.