Who's feeling devilish enough to stir up Something Wicked when our fifth annual festival returns this weekend for a twisted Halloween celebration. Sam Houston Race Park will be alive with ghouls and ghosts dancing 'til dawn.
If you have any lingering questions about how it's gonna go down, fear not. We've compiled what you need to know for a successful festival mission. Read on to get the complete scoop on Something Wicked!
Hours of Operation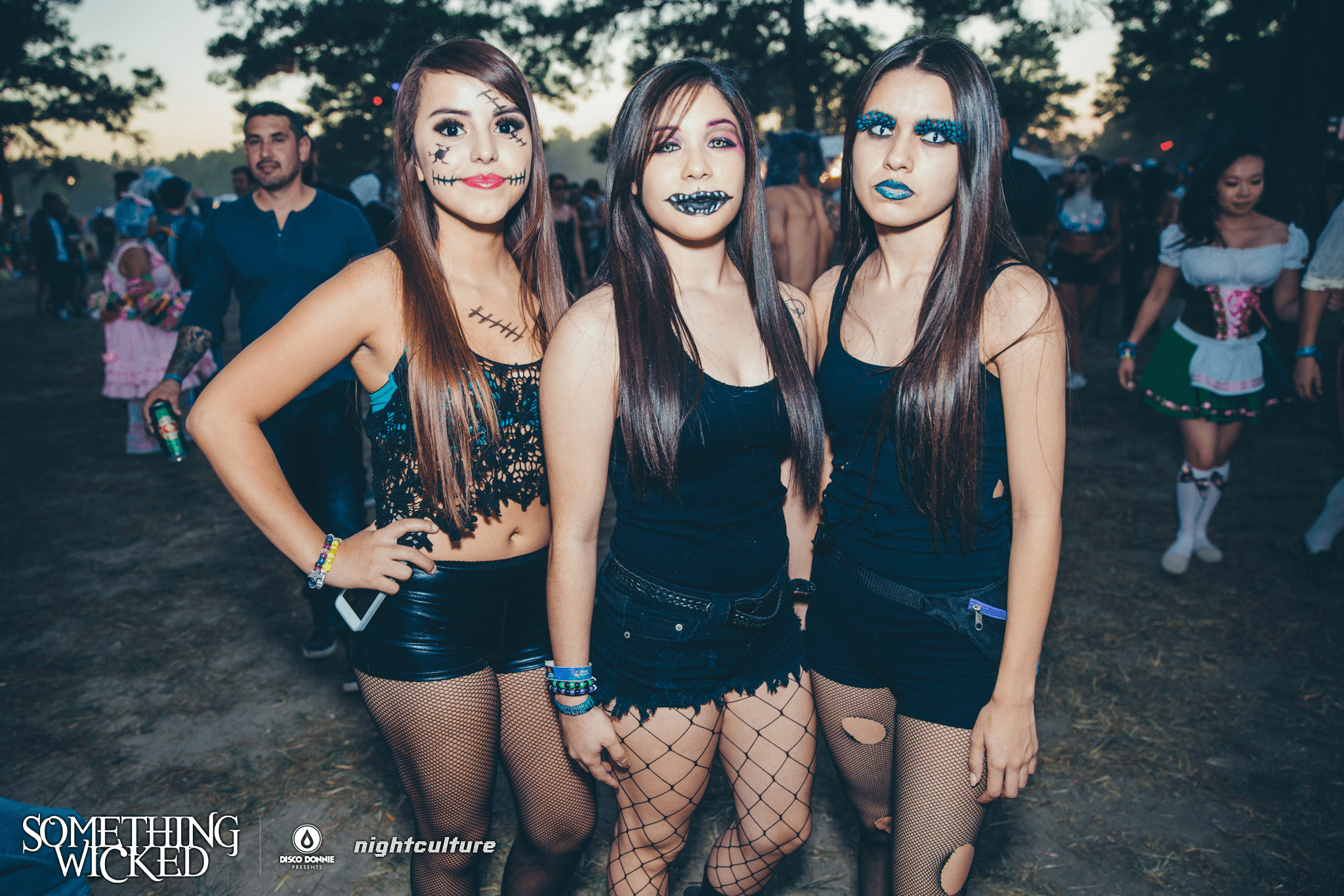 You know what they say, timing is everything! Get an overview of our daily festivities, running nearly 12 hours each day. On Sunday the fun starts a little earlier, so rise to the occasion for day two.
Day 1: Saturday, October 29th
Parking lots open at 1:00 PM.
Box office opens at 1:00 PM.
Gates open at 2:00 PM.
Event ends at 12:00 AM.
Day 2: Sunday, October 30th
Parking lots open at 12:30 PM.
Box office opens at 12:30 PM.
Gates open at 1:00 PM.
Event ends at 10:00 PM.
Tap Into the Mobile App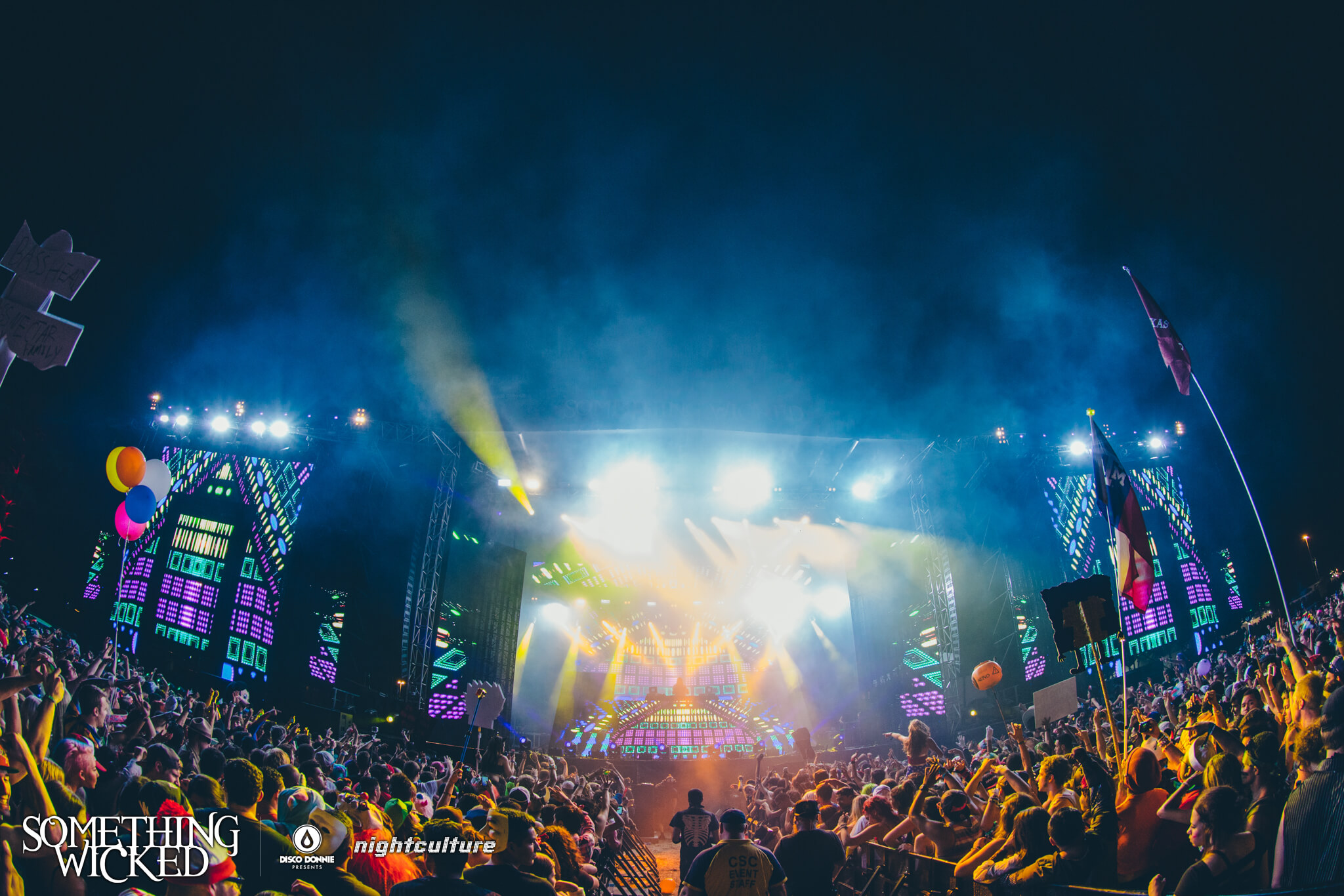 Find everything you need to know and then some by tapping into the official mobile app of Something Wicked. It's your go-to spot to access vital details, like the festival map and artist set times. You can even create your own personal program of events by adding a star to the set times of your favorite shows, when you're logged into the app!
Dial into the festivities using the official mobile app, available for Android and iOS.
#IAMSOMETHINGWICKED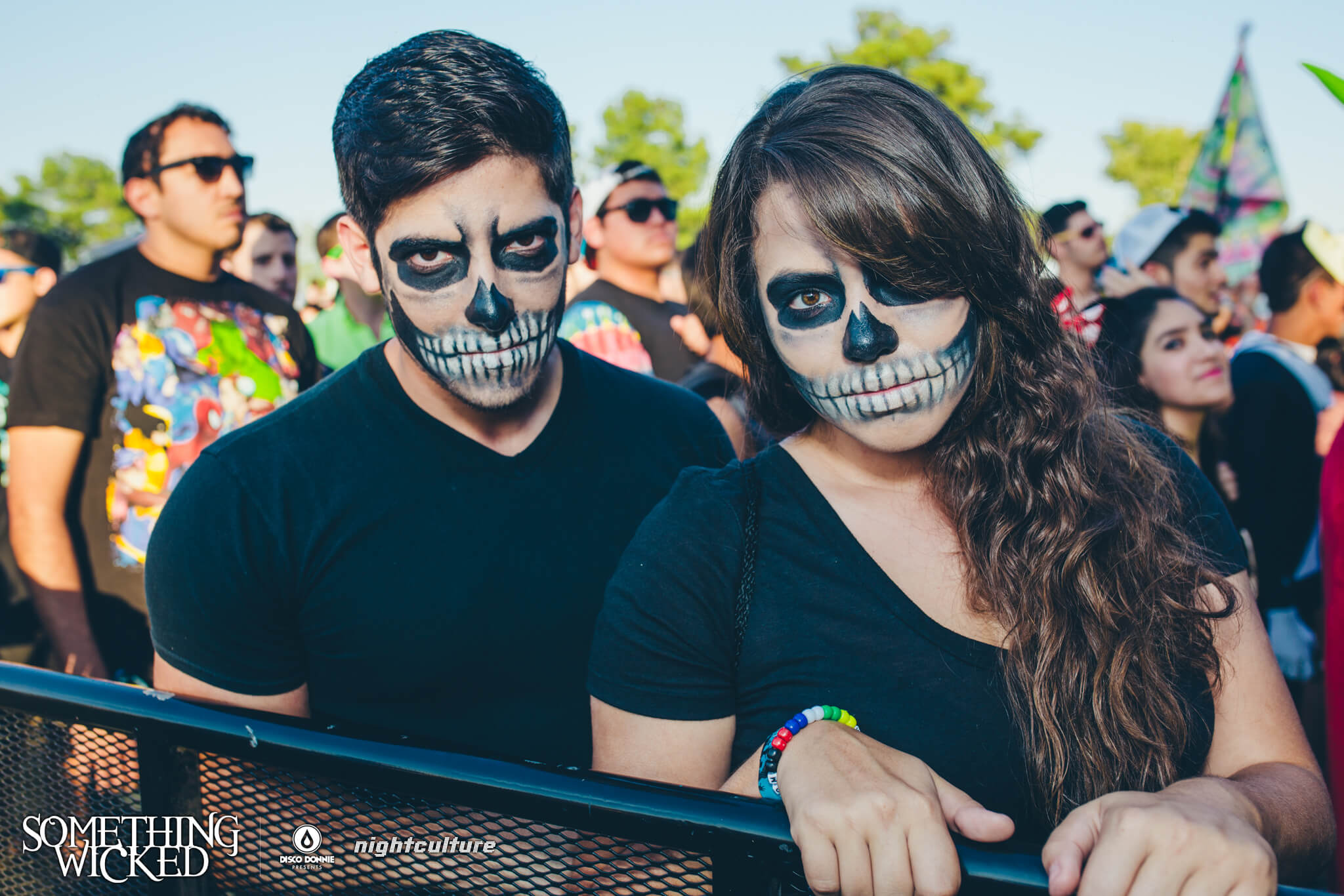 We know you'll be dressed for success, so show off your Halloween attire and enter the #IAMSOMETHINGWICKED costume contest. Two lucky winners will receive VIP upgrades for submitting their photos by the time gates open at 2:00 PM on Saturday.
How to Enter
Take a picture using the mobile app's custom filter camera, and share it on Instagram using the hashtag #IAMSOMETHINGWICKED before gates open on day one. Get to snappin' the best costume shots to upgrade your experience of Something Wicked!
View the Complete Artist Schedule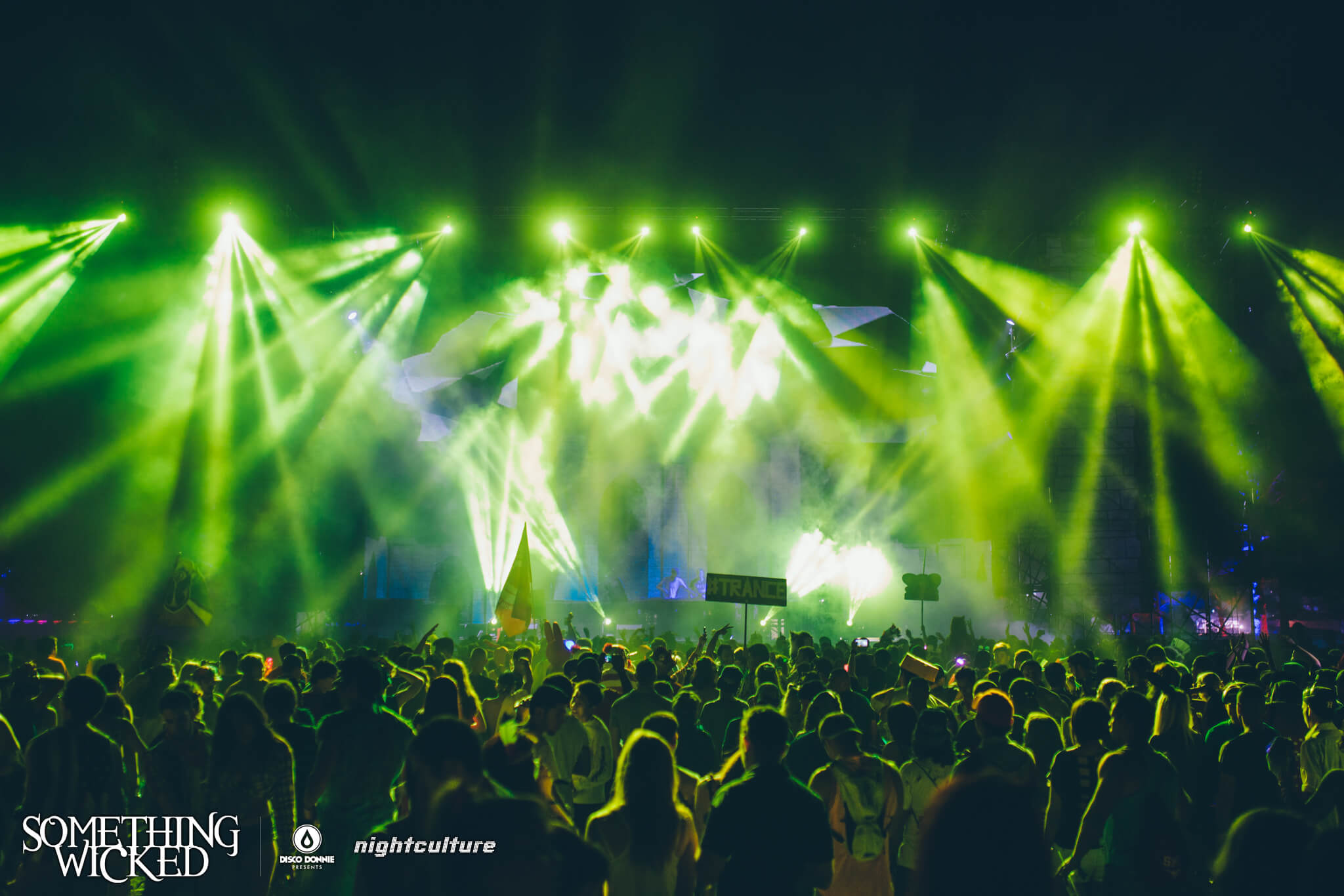 Find out when and where the magic happens by exploring the set times for our devious DJs lined up to play across three stages. Check out the complete artist schedule and don't miss a beat of our terrific festivities. The diverse group of artists touches on genres of all kind, from electrifying performances from legendary producers to the hottest newcomers of the day.
Map Your Adventure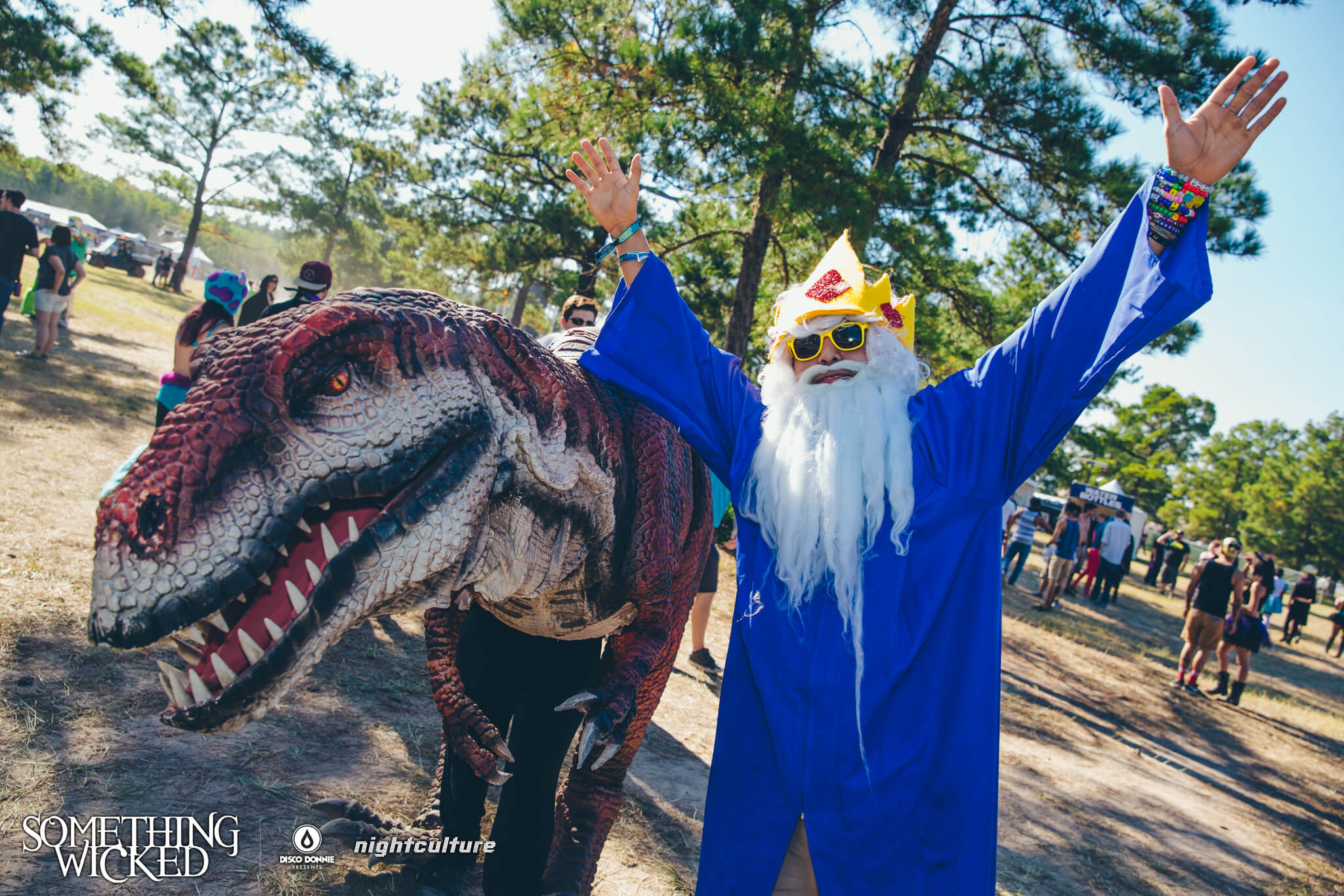 View the official festival map before the hallowed return of Something Wicked. There's much to enjoy, so get a lay of the land and prepare to party! From festive vendors to on-site amenities, like free water, and where to chow down on the best grub or sip on a craft beer; the map holds the key to your Wicked delights.
How Do I Get There?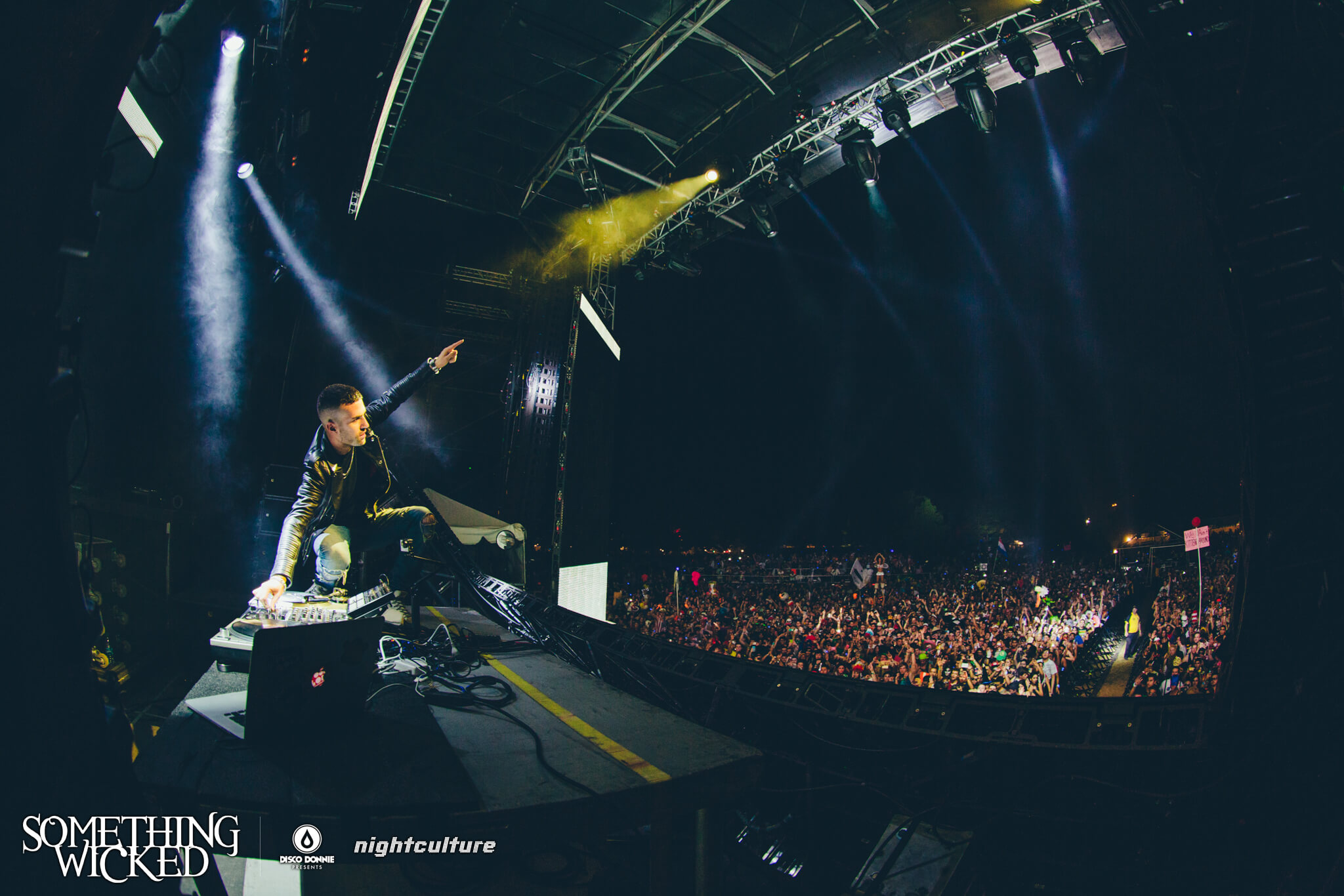 Staging your arrival to Something Wicked is all in the details. If you've got questions on where to go, we've got answers. When all else fails: carpool with friends! Parking is limited, so we highly recommend taking advantage of our partnership with Uber where new users can take a FREE ride (up to $20) by entering "SomethingWicked16" as the promo code. Direct drivers to the Drop Off and Pick Up location near Gate 1 on Feeder Road.
Bring Valid ID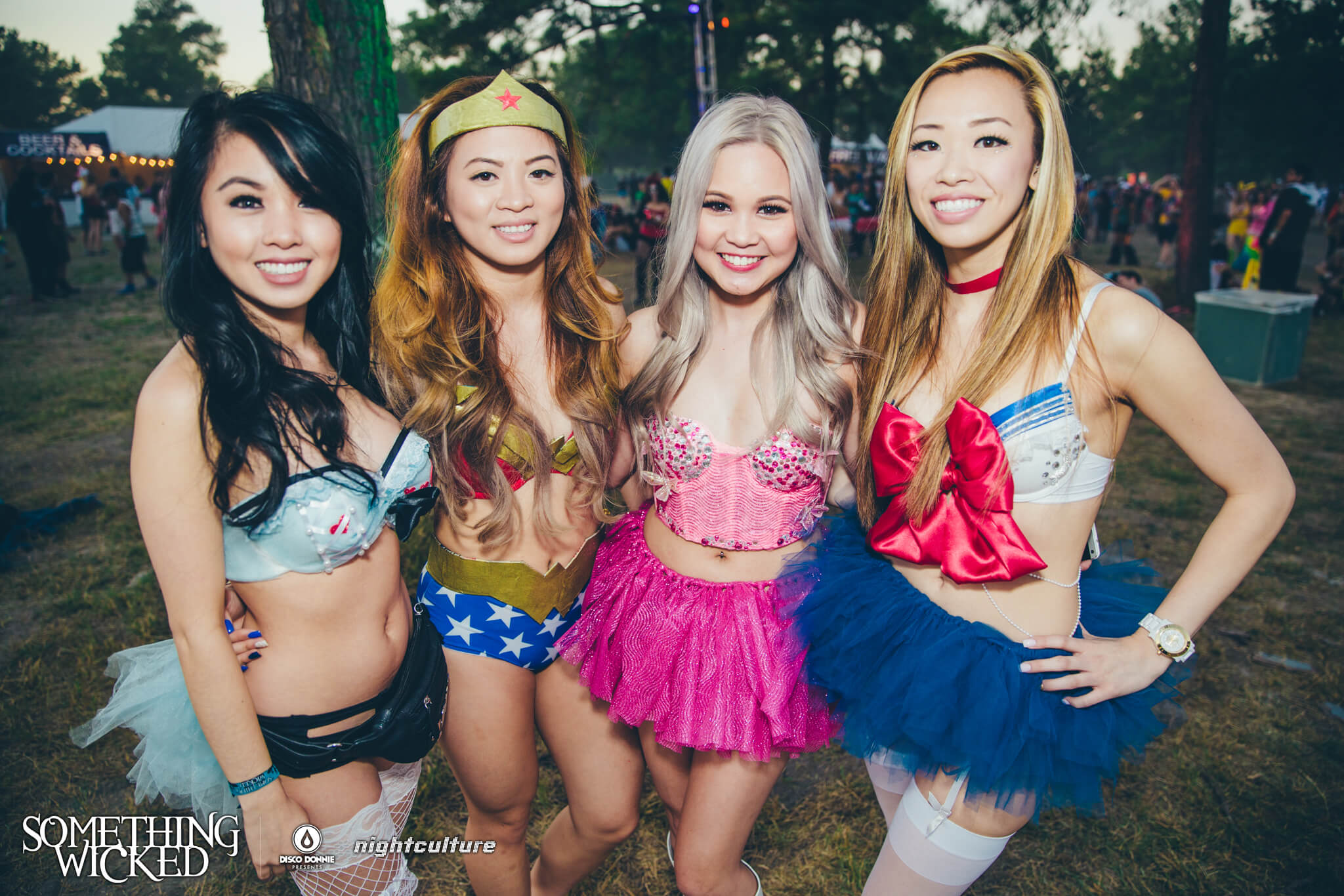 We don't ask much, but one of the few things we demand from you apart from a Wicked smile and killer costume, is a valid photo ID. If you don't have a driver's license, or are visiting from another country, please take a moment to review the accepted forms of identification that'll allow you to pass through those pearly gates without a hitch.
What You Can and Cannot Bring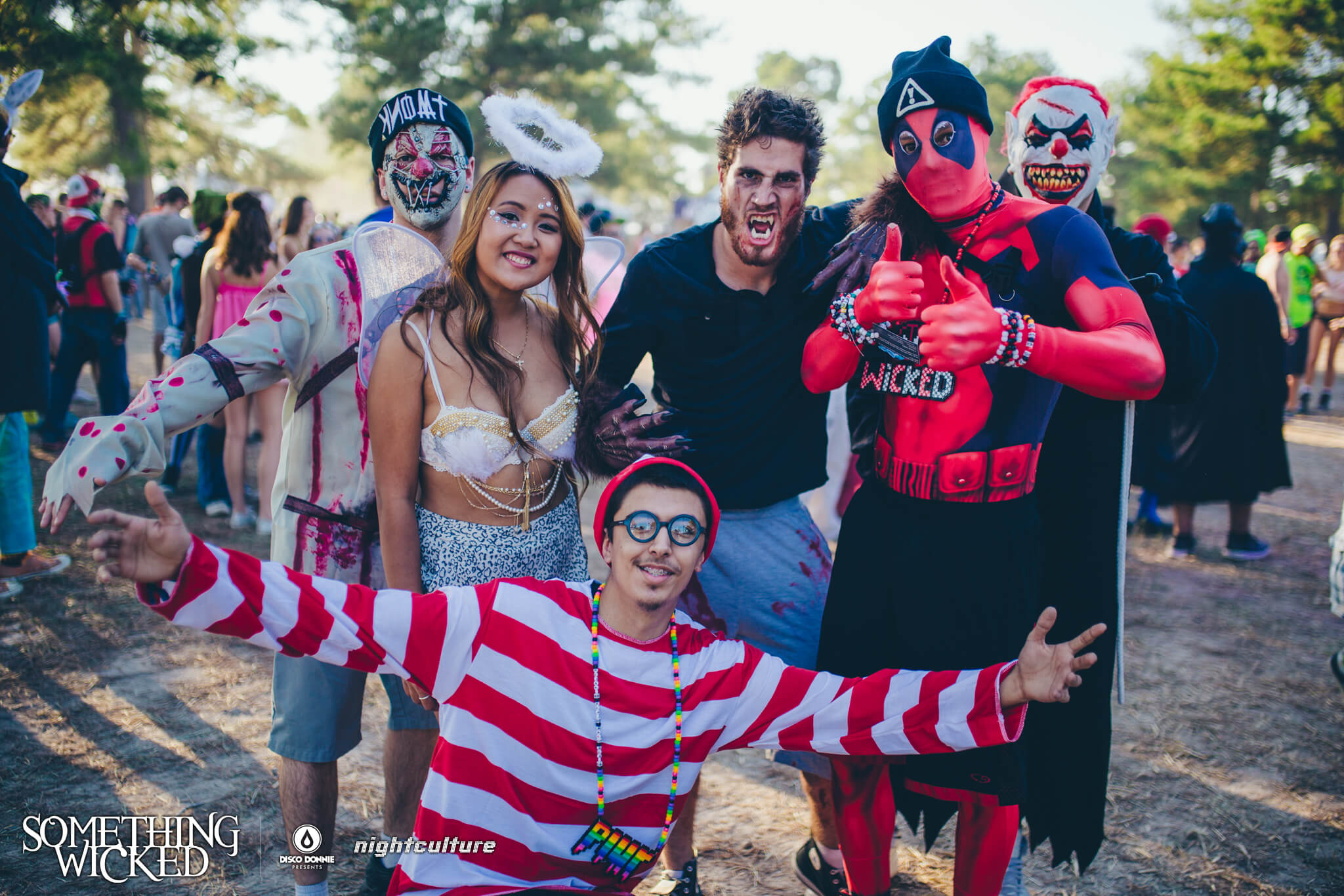 All you need for Something Wicked is a sinister grin and your most reliable pair of dancing shoes! Review the list of accepted and prohibited items, so you know what will and will not pass through the pearly gates of Sam Houston.
Upgrade Your Festival Experience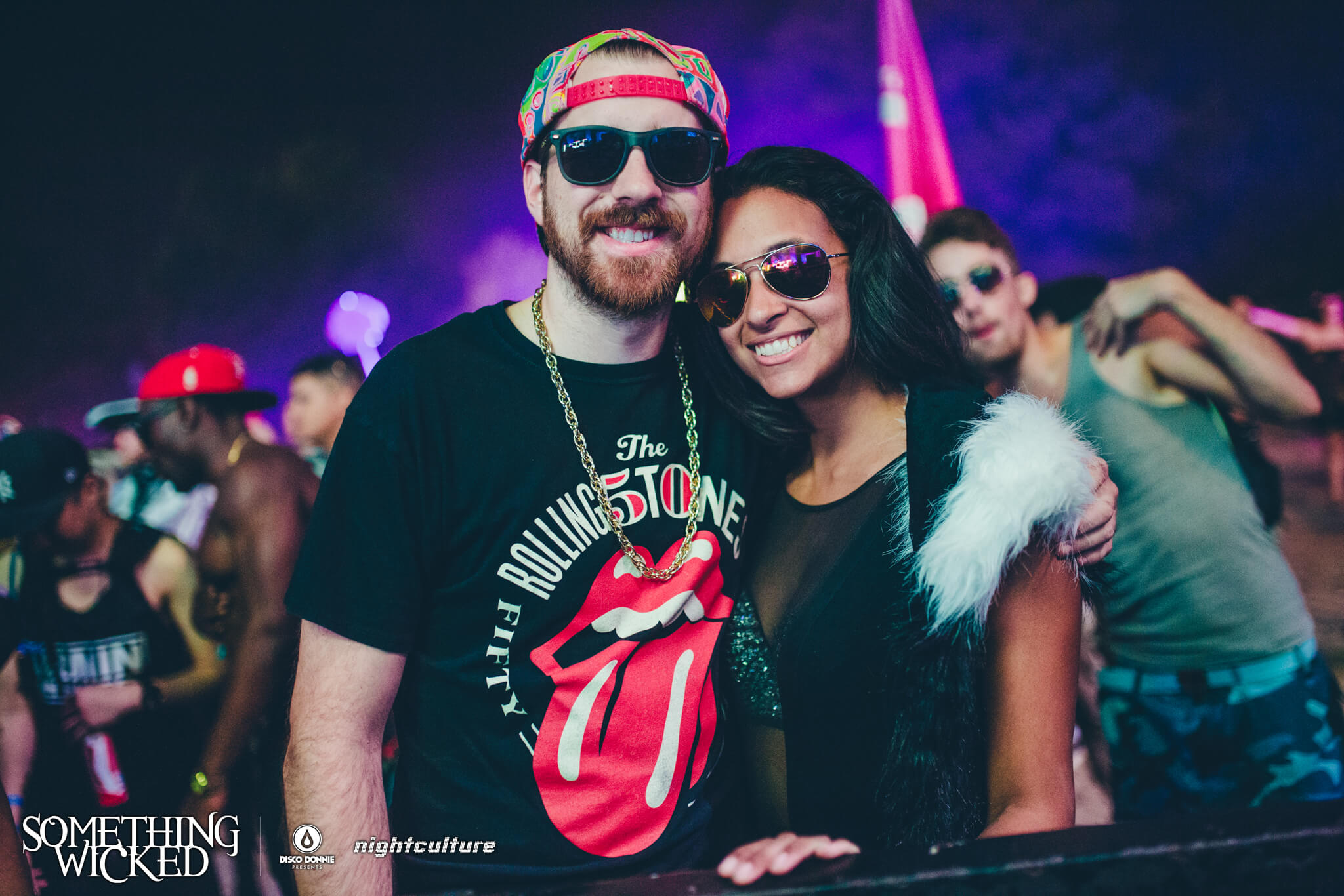 Whether you want to light up the dance floor or keep a souvenir for years to come, there are many ways to upgrade your festival experience. Shop official merch, or reserve a personal locker to safely store your things. We've got all sorts of options to make the most of Something Wicked.
To redeem pre-existing orders, bring your merchandise ticket and ID to the appropriate vendor booth.
Lavish in Something Wicked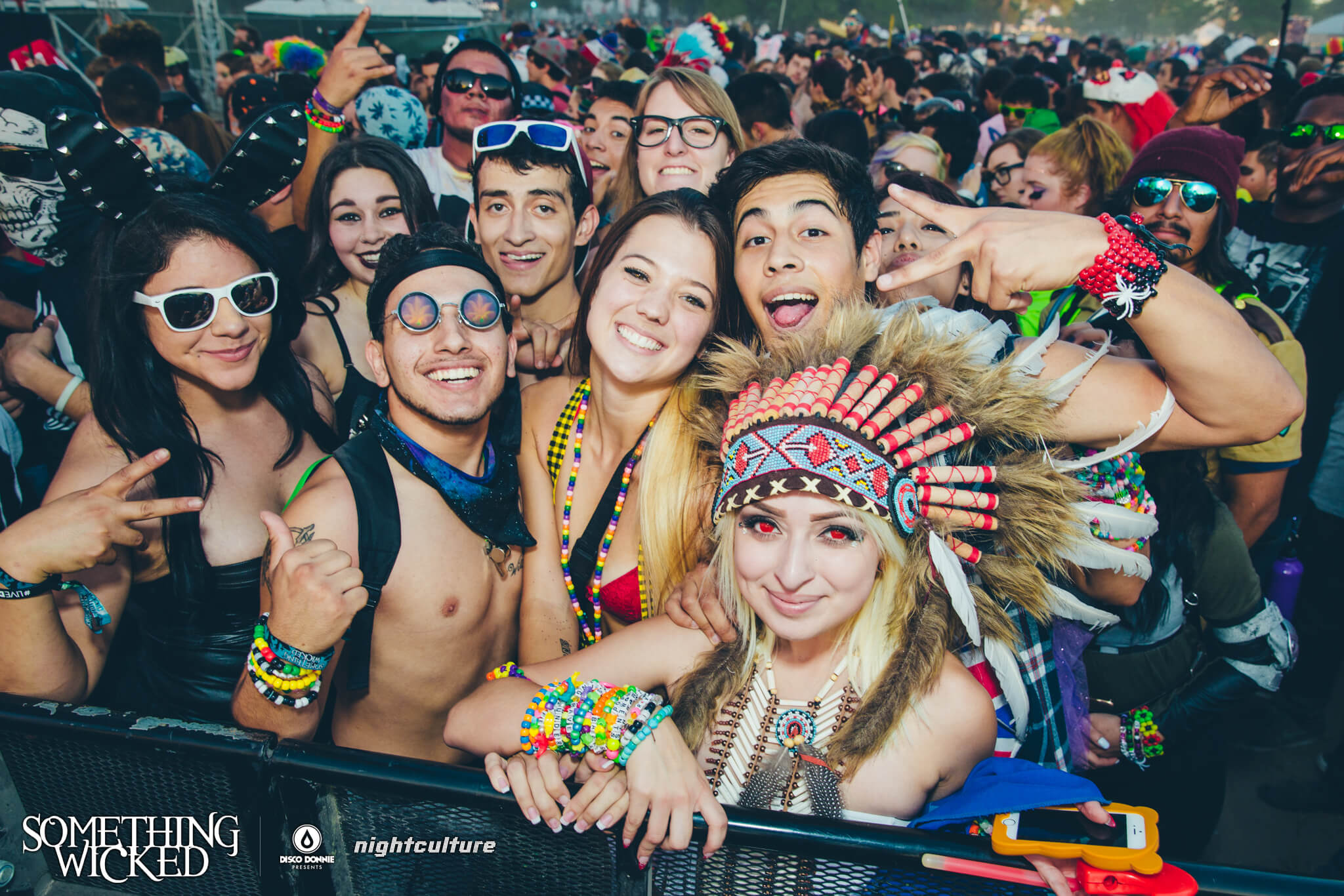 Speaking of upgrades, if only the finest treatment will do, then lavish yourself in Something Wicked from the comfort of your own VIP digs. Table service is available for parties of 6-10 guests, and includes perks from start to finish!
Race into Sam Houston with expedited entry and soak up the views while you sip on a cocktail from the elevated viewing areas located near each stage.
See You at the After Party!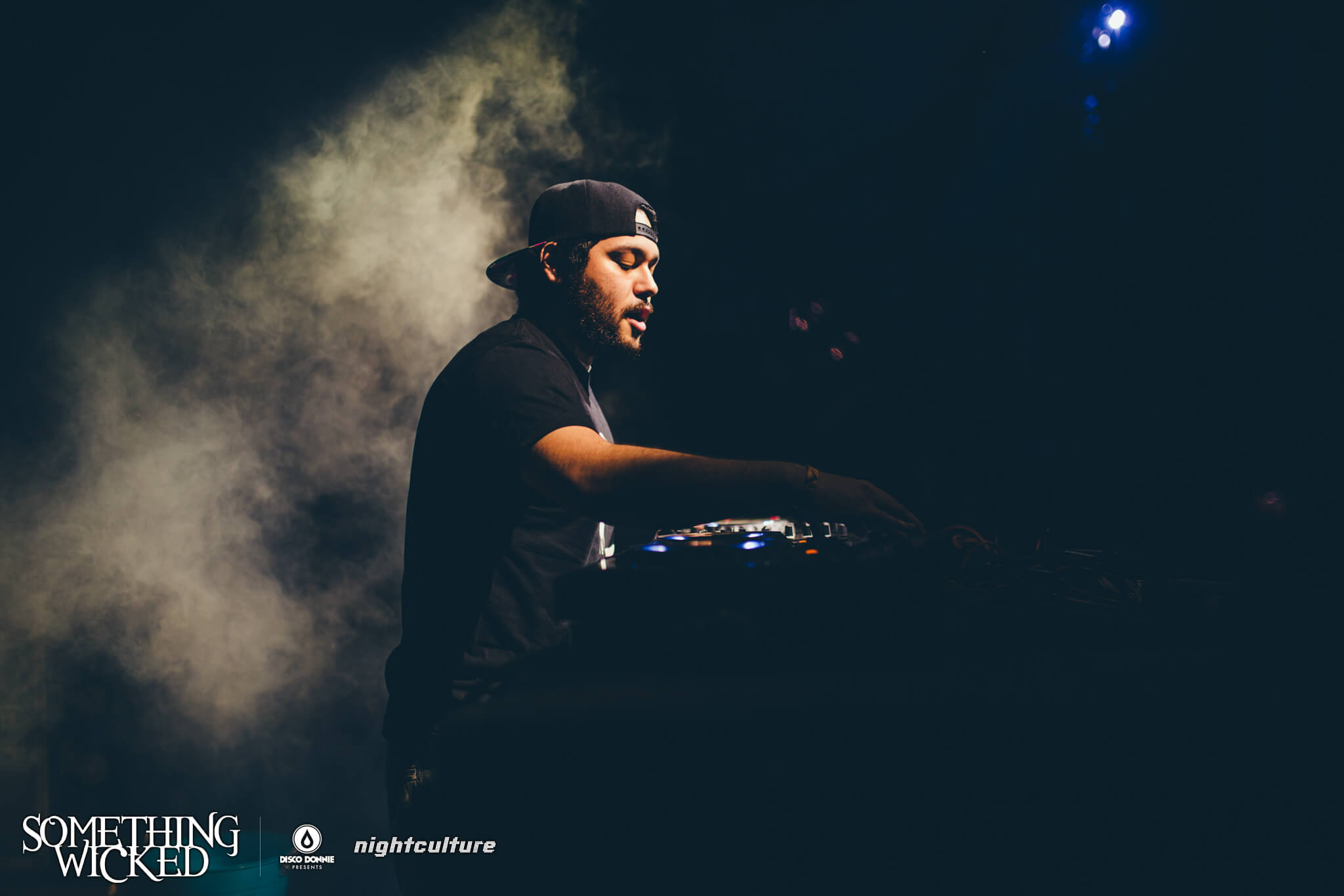 Hit up the official after parties of Something Wicked to keep the vibe alive after gates close. Choose from four Wicked events including repeat appearances from Carnage, Deorro, 3LAU, Borgeous, and Spag Heddy!