Gates are officially open at the Sam Houston Race Park and we are ready for the second day of Something Wicked! Showtimes start and end a hair earlier today, so be prepared to get in on all the goodness. Share the most spooktacular moments with us using the hashtag #SomethingWicked on Facebook, Twitter and Instagram!
We've got another stacked day ahead of us with headlining performances from Hardwell, Carnage, and Excision. There's an Anjunabeats takes over on the Mystic Meadows stage today, plus we'll enter the belly of the beast on Bass Crypt. Catch legendary performances from a bevy of international talents playing on the final day of Something Wicked.
Parking lots open at 12:30 PM.
Box office opens at 12:30 PM.
Gates open at 1:00 PM.
Event ends at 10:00 PM.
Transportation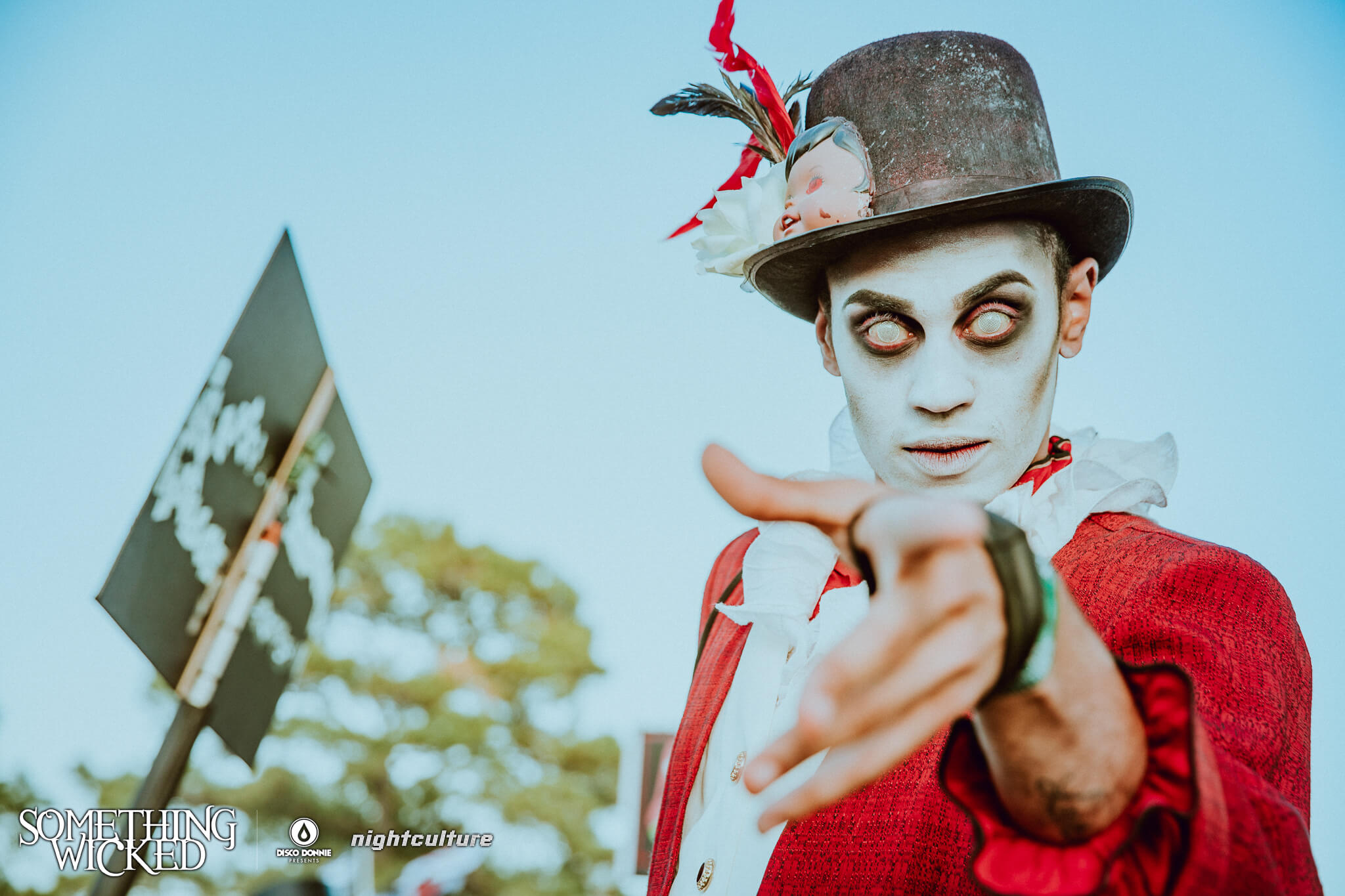 When all else fails: carpool, carpool, carpool! Space in the parking lots is LIMITED and can be accessed from Feeder Road, as well as Fallbrook Road. Parking lots open at 12:30 PM on Sunday at a rate of $20 per day, cash only.
ADA Accessible Parking
Please use Gate 6 to access ADA parking. A designated parking and loading area reserved for fans with a mobile disability will be accessible on-site, so you and your friends can enter the festival gates with ease. All vehicles must have a handicap decal either hanging from the rearview mirror, or on the license plate.
Uber
Make your mission to Sam Houston Race Park today easy thanks to Uber. Just a few taps on your smartphone will get you to the festival with a free first ride on us! Download Uber to request a ride and a nearby driver will arrive in minutes. Enter the code "SomethingWicked16" in the promotions menu for up to $20 off your first ride! (Valid for new users only).
Direct your driver to the Drop Off and Pick Up location near Gate 1 on Feeder Road.
Map Your Adventure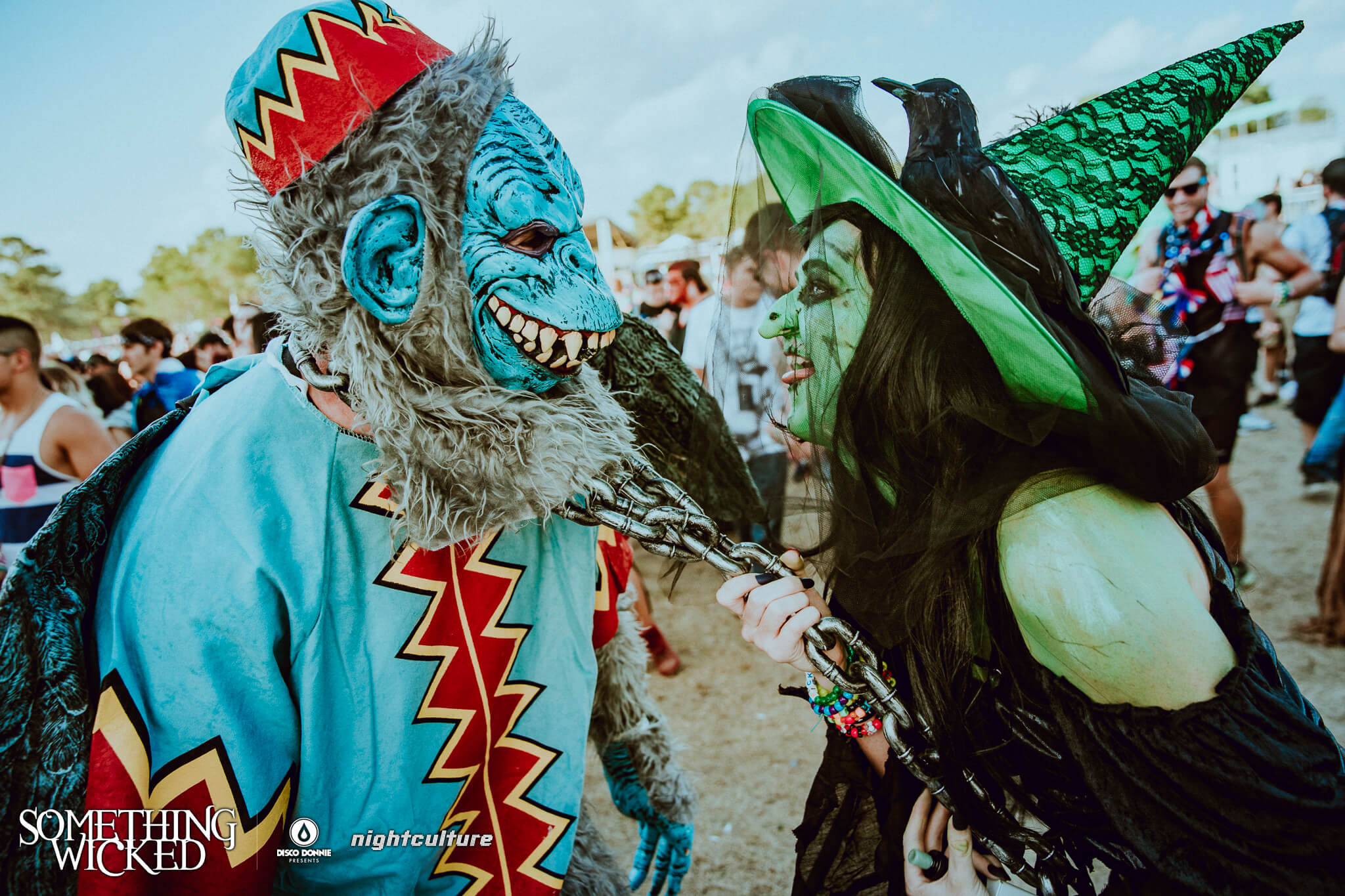 Plot your escapades and get a lay of the land by using the official map, easily accessed on the mobile app, available for Android and iOS.
Pick out the best spots to meet up with your crew early, so you can find each other later. Arrange a visit to the Witchcraft Bar to sip on the finest local craft beer. VIP guests, be sure to squad up and enjoy free access to the Joy Photo Booth located in the viewing area by the Shadowlands main stage for a Something Wicked keepsake. Consider renting a personal locker while supplies last, however should you lose any personal belongings during the festival, go to the Lost & Found nearby the food vendors and social photo booth adjacent to the Bass Crypt stage.
Please note that bars are cash only, and while there are many ATMs located on site, we recommend bringing cash.
Day 2 After Parties!
Saying goodbye is hard to do, but there's no need to worry because you can keep the vibe alive at one of several Something Wicked after parties. The main event will be incredible, and if you aren't ready for the fun to end, take your pick from the following events to keep the party train rolling.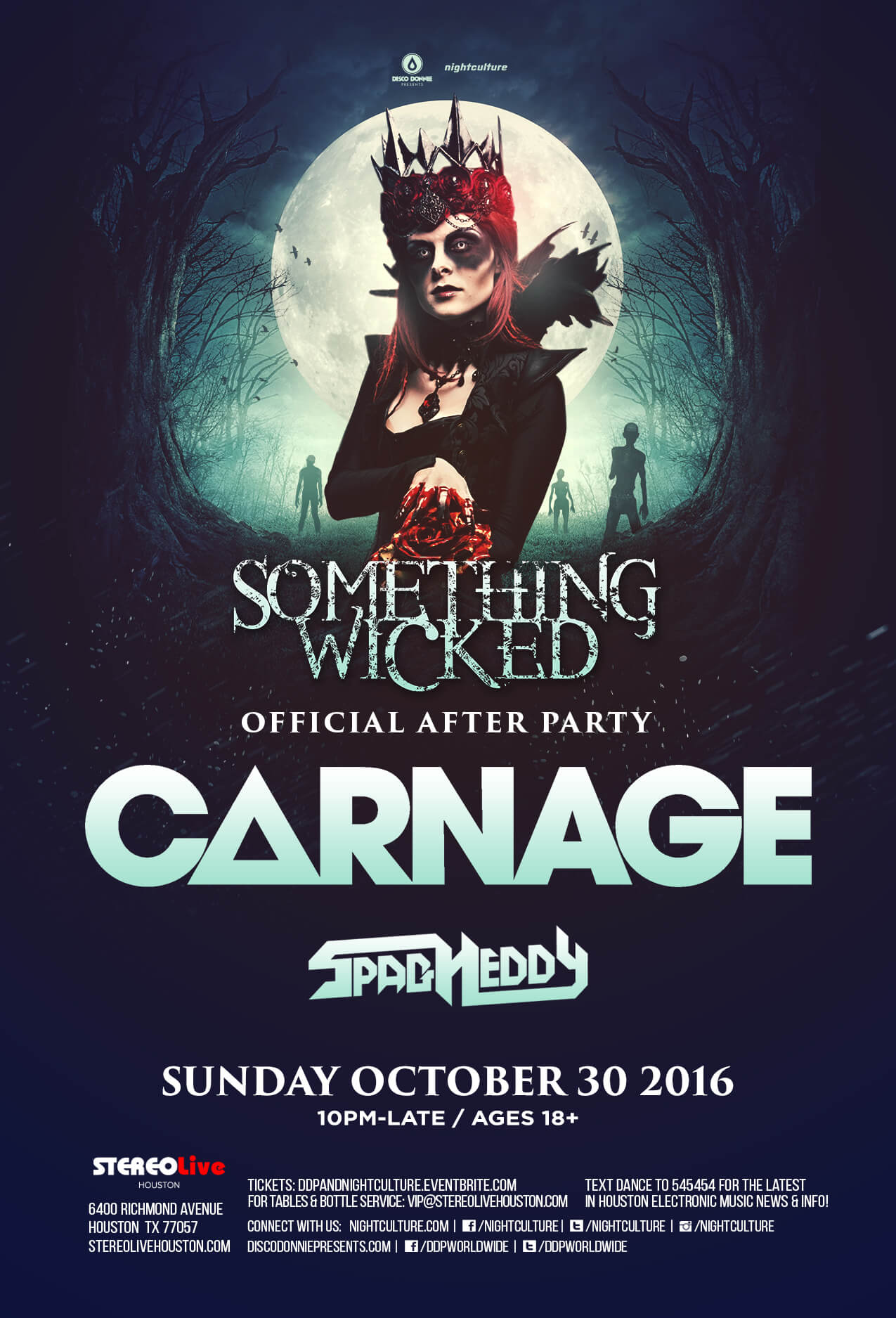 Carnage at Stereo Live
Carnage aka "the kind of festival trap" knows no bounds. It's easy to feel the impact on every track the Los Angeles-based artist produces or remixes. With a versatile mindset and deft approach, he siphons electro, hip hop, pop, and trap into an intoxicating brew unlike anything out there. It's dirty, defiant, and diverse.
Straight from the kitchens of Pastanistan, Spag Heddy delivers your daily need for filthy, wonky, and juicy tomato bass. Since 2011, Mischa Reining has been well known for his constant flow of both heavy and melodic tunes in dubstep and drumstep. Check out both of these producers after Something Wicked at Stereo Live Houston on Sunday, October 30th. Open to ages 18+.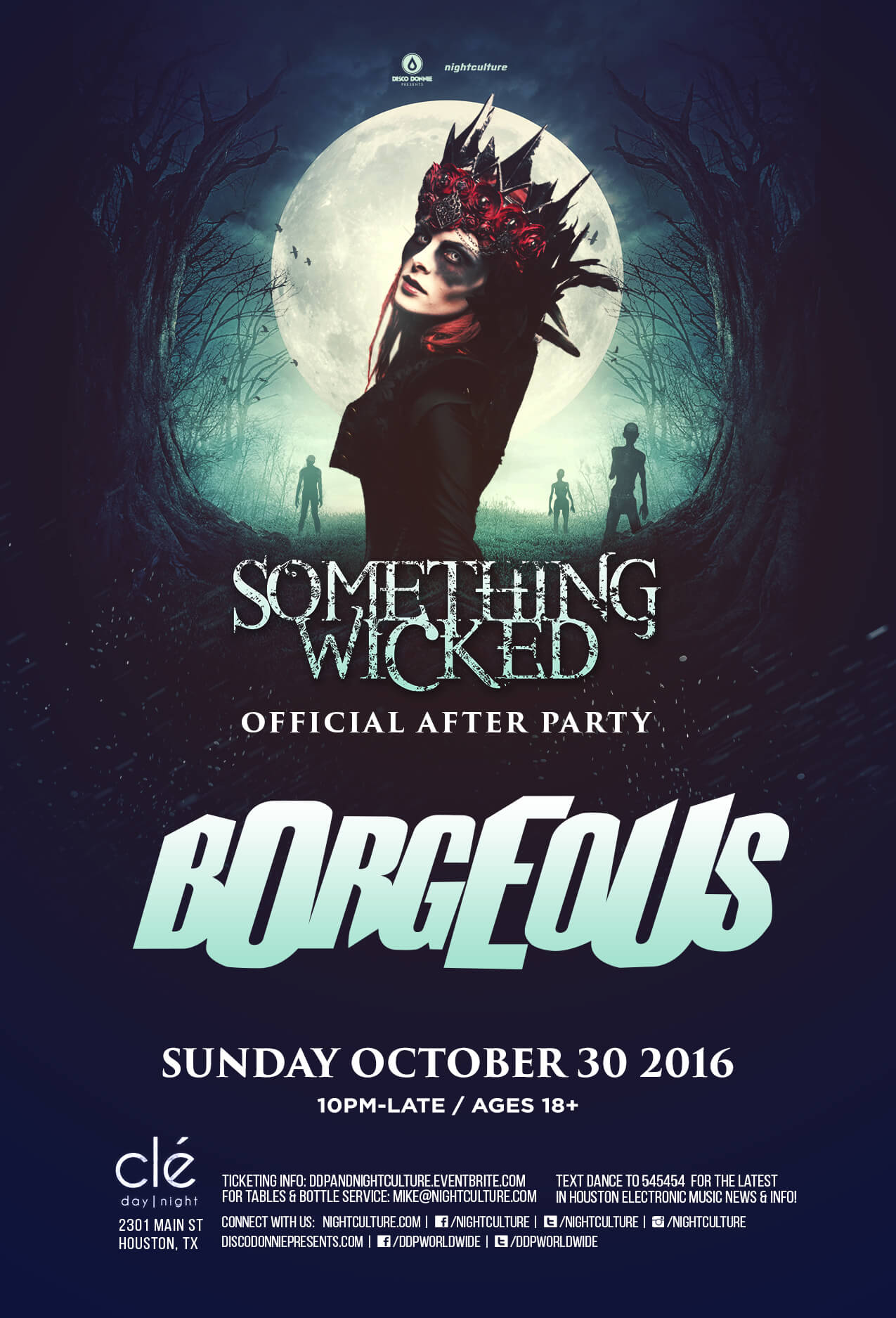 Borgeous Live at Cle
For the last two years, Borgeous has had an astronomical rise to fame. The Los Angeles-based platinum recording artist is quickly making waves in the scene and has already accomplished three Billboard Dance Radio Top 10's, three Beatport #1's and a #1 on the iTunes Dance chart in 15 different countries. His keen ear and innate talent to produce a provocative, textured sound have made people take notice.
Be sure to catch Borgeous live at Cle on Sunday, October 30th. Open to ages 18+.
Artist Schedule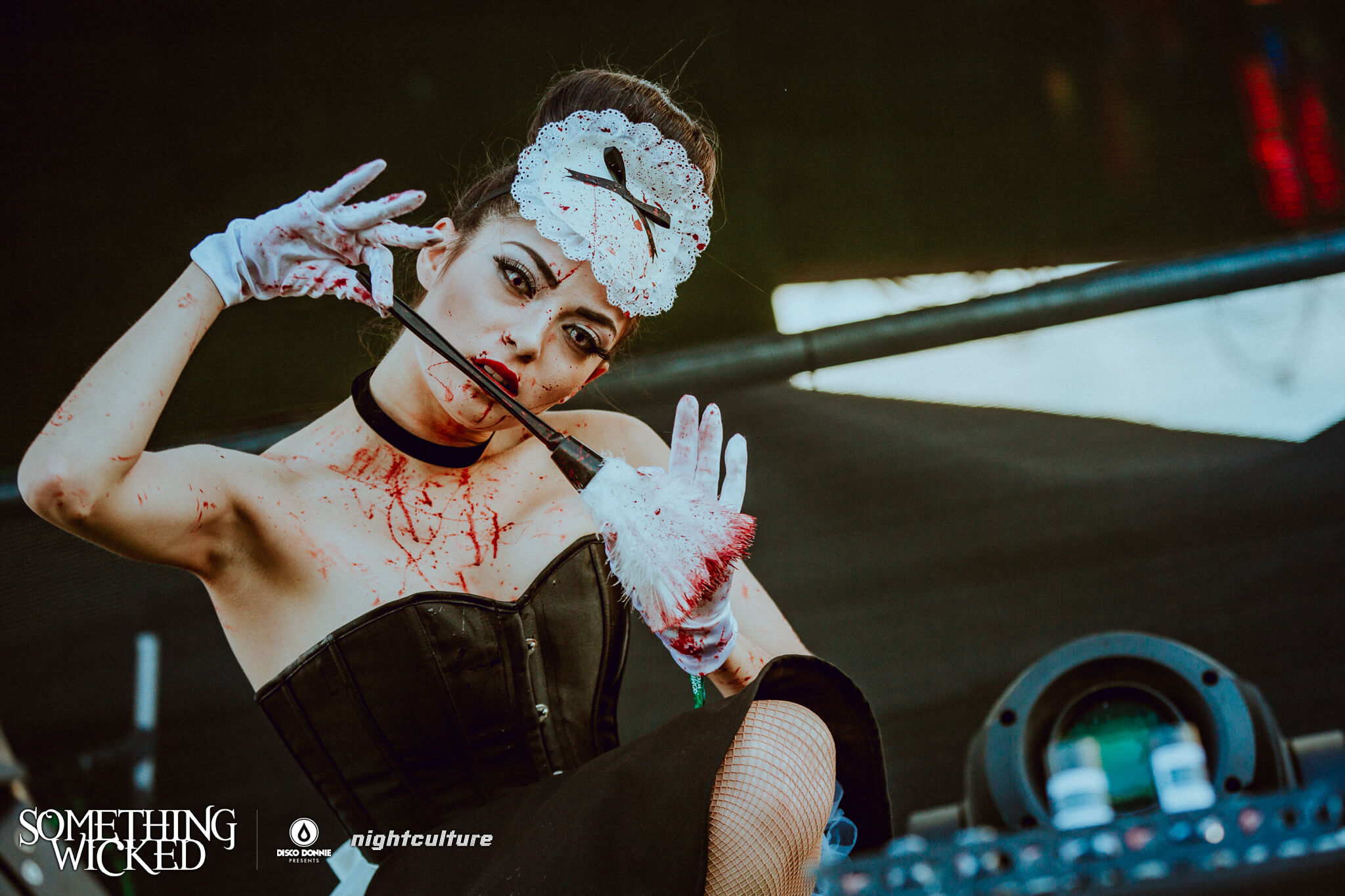 Find where the magic happens and maximize your enjoyment of the fest' by downloading the mobile app. Login to the app to view set times and create your own custom program, by adding a star to your must-see artists!
Check out the complete daily schedule below:
Shadowlands
08:30 PM – 10:00 PM HARDWELL
07:30 PM – 08:30 PM CARNAGE
06:30 PM – 07:30 PM Yellow Claw
05:30 PM – 06:30 PM Seven Lions
04:30 PM – 05:30 PM Borgeous
03:30 PM – 04:30 PM Vanic
02:30 PM – 03:30 PM Anevo
01:30 PM – 02:30 PM Liquid Todd
01:00 PM- 01:30 PM Surain
Bass Crypt
09:00 PM – 10:00 PM EXCISION
08:00 PM – 09:00 PM Zomboy
07:00 PM – 08:00 PM Nghtmre
06:00 PM – 07:00 PM Ghastly
05:00 PM – 06:00 PM Joyryde
04:00 PM – 05:00 PM Spag Heddy
03:00 PM – 04:00 PM Drezo
02:00 PM – 03:00 PM Wavedash
01:30 PM – 02:00 PM Gamma
01:00 PM – 01:30 PM Junk Food
Mystic Meadows Hosted by Anjunabeats
09:00 PM – 10:00 PM Audien
08:00 PM – 09:00 PM Ilan Bluestone
07:00 PM – 08:00 PM Andrew Bayer
06:00 PM – 07:00 PM Arty
04:45 PM – 06:00 PM Jason Ross
03:30 PM – 04:45 PM Grum
03:00 PM – 03:30 PM Chris Schambacher
02:30 PM – 03:00 PM Elliot Poston
02:00 PM – 02:30 PM DJ Ambition
01:30 PM – 02:00 PM Luis Gonzalez
01:00 PM – 01:30 PM Albert Fix