A music festival wouldn't be complete without meals served by cream-of-the-crop local food outlets, so here's a list of eats to satisfy your every craving. This year's insane musical lineup of heavy-hitting bass, trance, techno, house artists and more will certainly work up an appetite in even the most die-hard fans, so make sure to stay fed and snack on what's right for you! Keep reading for the run-down on what you'll be munching on this Halloween weekend, from smoothies to shawarma and everything in between.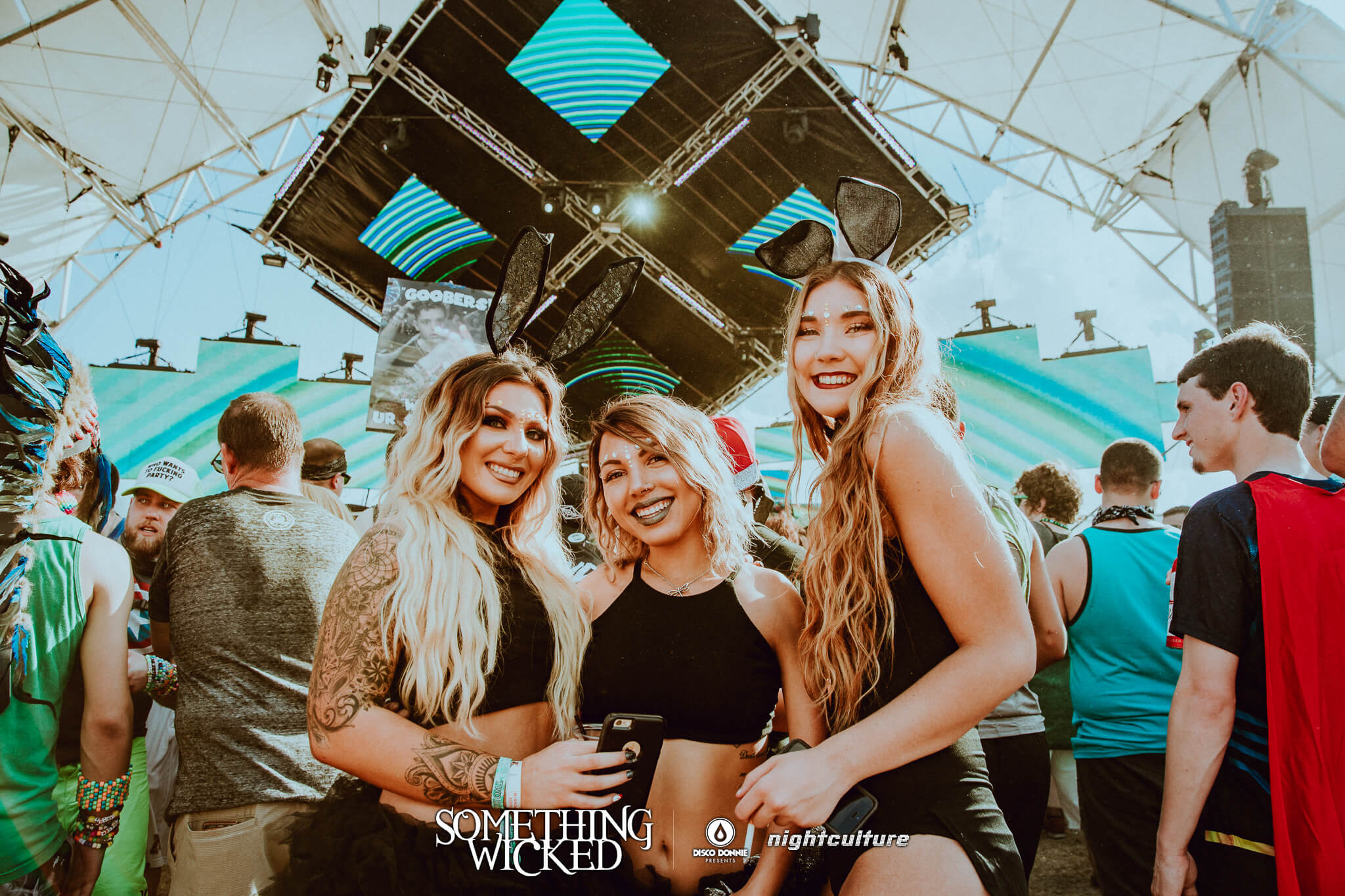 Fresh N' Juicy
Serving up delightfully fresh and nutritious fruit, juices and smoothies, and making for a great snack to hang on to while cutting a rug on the dance floor.
Leimon's Pizzeria
Leimon's Pizzeria offers delicious, hand-tossed pizza, priding themselves on their dough made completely from scratch and high-quality toppings.
Caroll's Corn Crib
Try Caroll's Corn Crib for American staples likes of burgers and fries. They've planned for food, so you can have some fun! The menu includes a variety of your favorite foods including Greek flavors with a twist.
Meltdown Gourmet
Meltdown Gourmet serves mouthwatering, gourmet grilled cheese! All items are made-to-order from the freshest ingredients supplied by local farmers and bakeries.
Muiishi Makirritos
Muiishi Makirritos, a well-known Japanese fusion food truck in the Houston area, as seen on Food Network Channel's "Eat Street!"
Shawarma Point
Shawarma Point will be serving up New York-style Mediterranean cuisine. Specializing in a variety of Halal wraps, plates, salads, and sides, their menu was designed with all palates in mind.
The Burger Joint
The Burger Joint serves classic style burgers and was voted into Texas Monthly's 50 Best Burgers in Texas!
Island Noodles
Island Noodles specializes in making Hawaiian-style, freshly made buckwheat Yaki-Soba Noodles and stir-fried in a wok with fresh garlic, ginger, and a medley of vegetables. Get it vegetarian or with chicken.