As you head to Sam Houston Race Park for Something Wicked at The Asylum this Halloween, keep in mind the many ways you can improve your festival experience. Treat yourself to Something Wicked by investing in some exclusive merchandise, or renting a locker to house your things throughout your stay. Soon enough you'll be reveling in dark side with thousands of new friends, and with an extra festival upgrade or two, your weekend will be not only easier but even more memorable.
Official Merch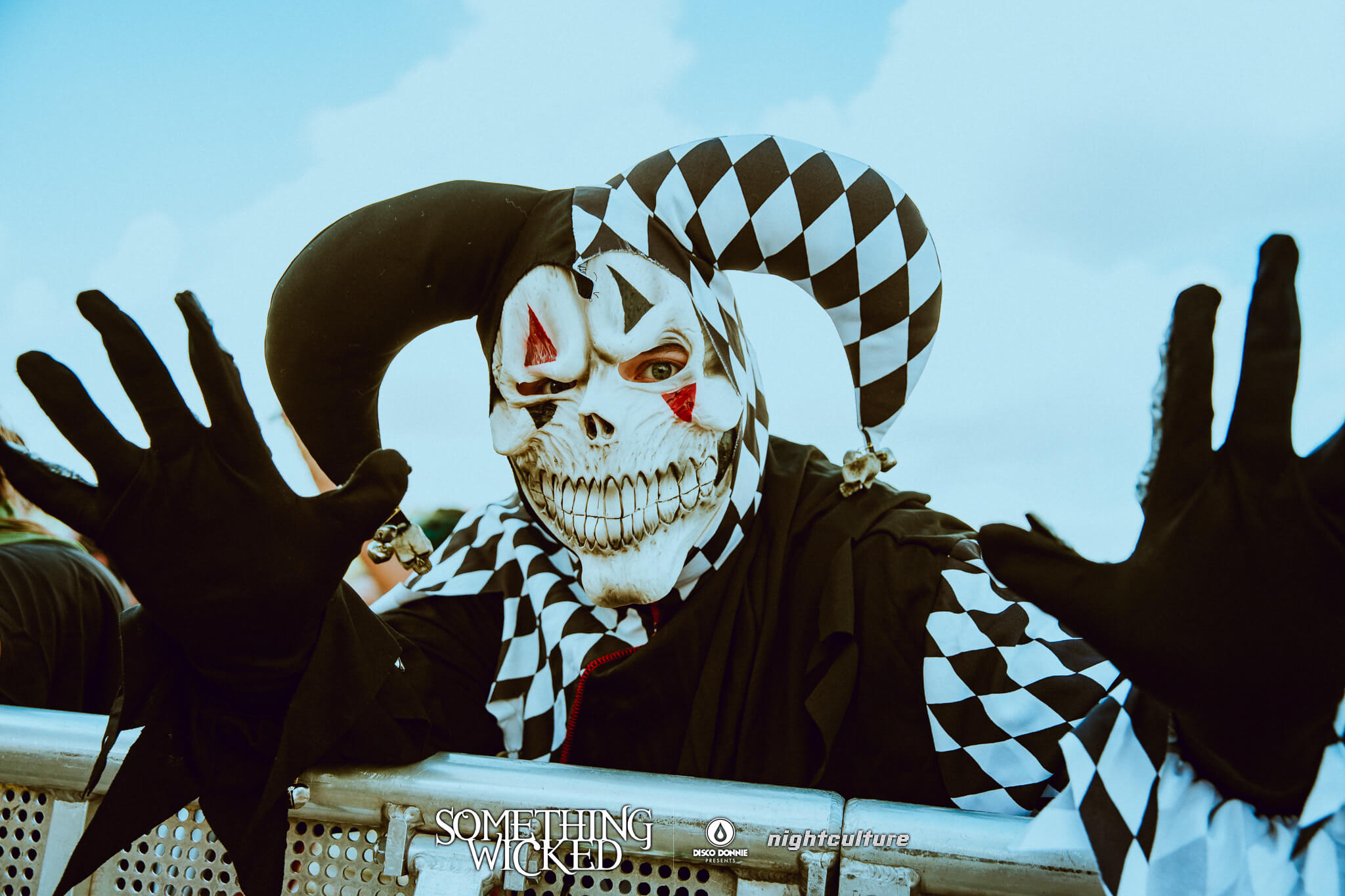 Check out the Something Wicked festival collection and look for the latest designs on-site at the official merch booth. We've got apparel and accessories to ensure your experience runs smoothly and is commemorated for years to come. You can't go wrong snagging a Halloween-inspired design, like the "Angry Pumpkin" and "Hot Death" shirts, a "Graveyard" hoodie, or a comfy racerback tank.
Water Bottles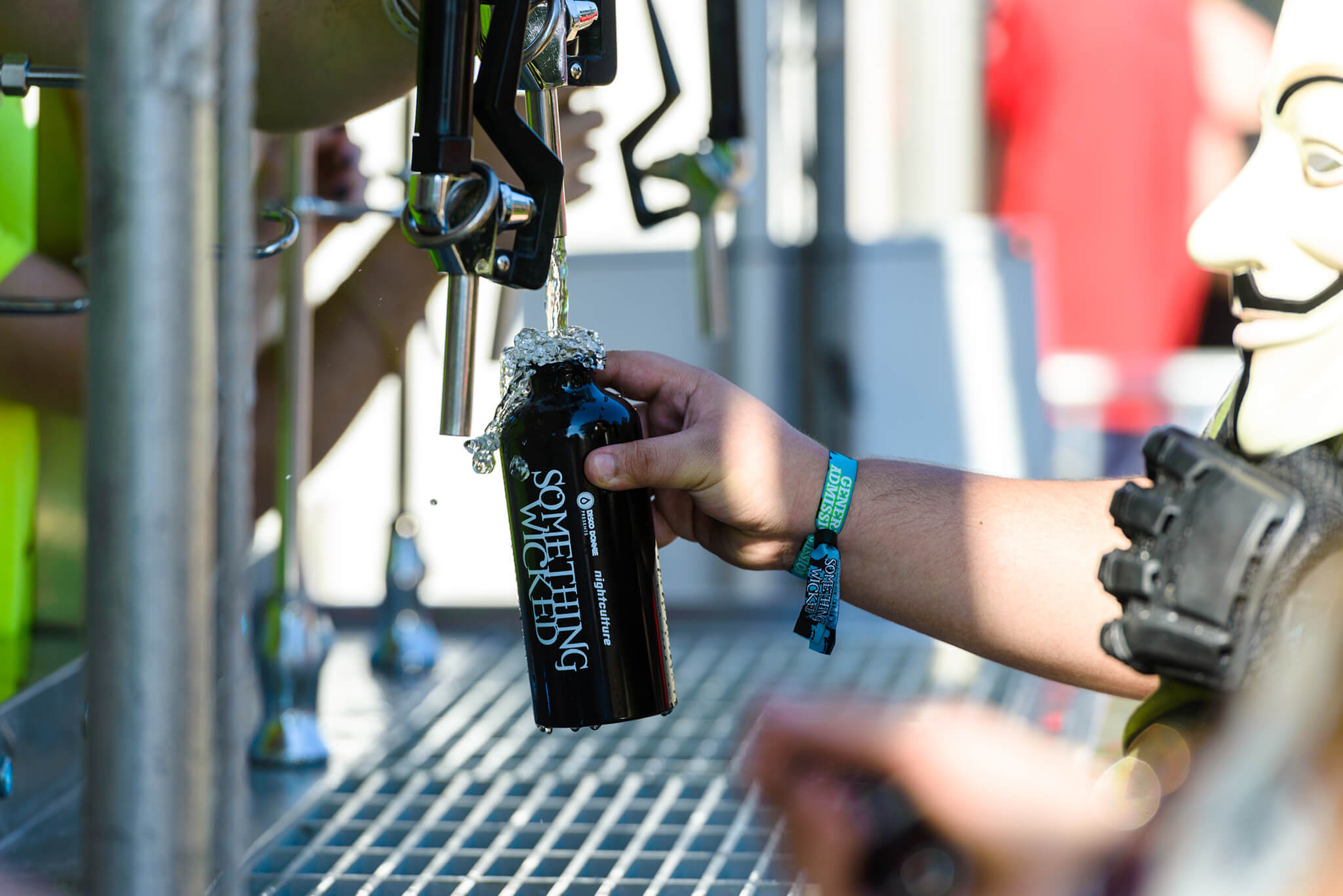 Staying hydrated is a must to keep the party going strong! Avoid reaching the point of exhaustion and be the life of the party, with the official Something Wicked water bottle you can refill until your thirst is quenched at the free water station. Not only can you make the most of our amenities, it's also environmentally friendly to reuse countless times emblazoned with the iconic festival logo.
Lockers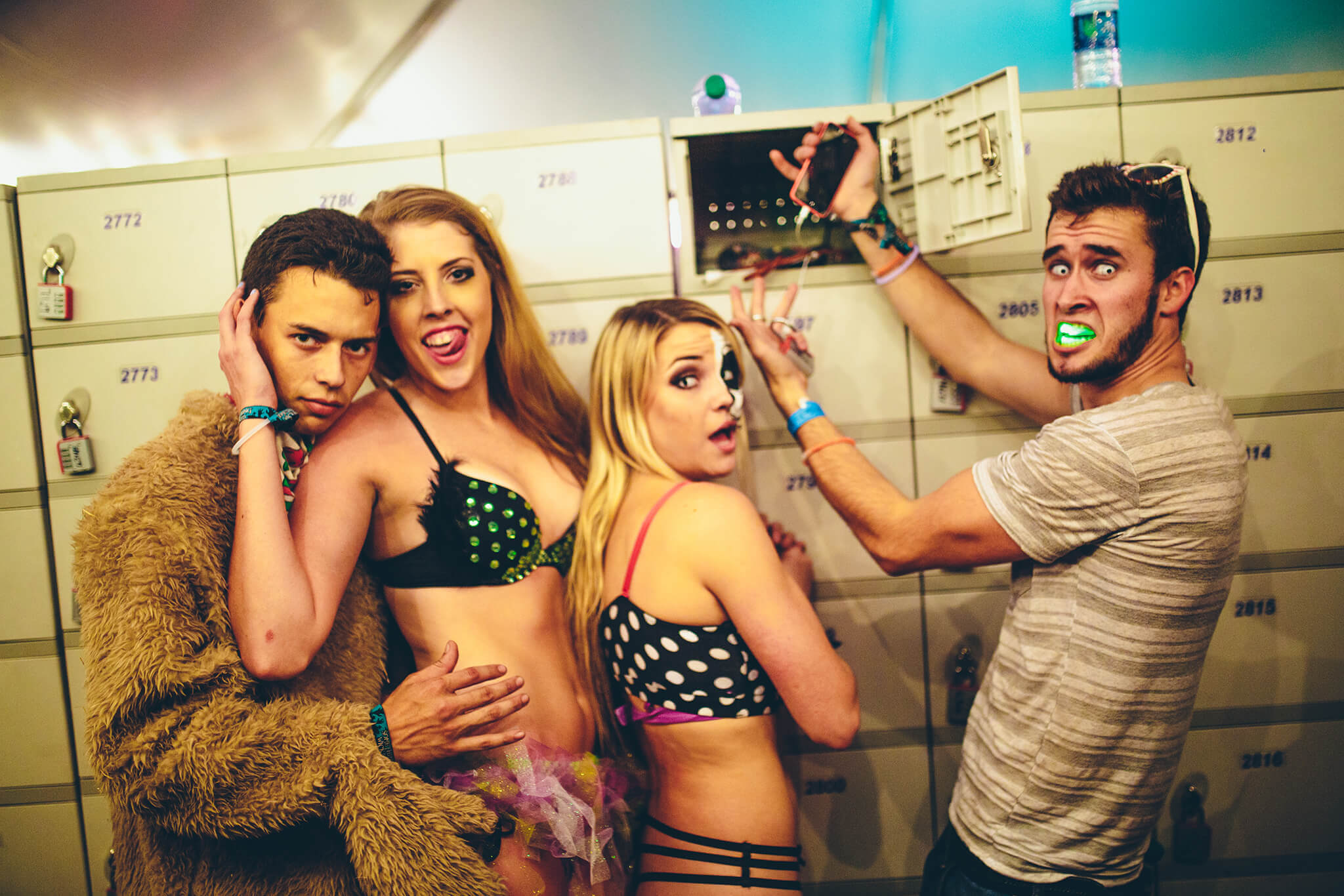 Stay hands-free on the dance floor by renting a personal locker to up your festival game. Plus, there's an option to include a phone charger — which is essential to stay in touch with friends and take lots of photos. Yours for the duration of the event, enjoy unlimited access during dance breaks throughout the weekend. Stow away your things while plugging in your phone to stay tapped into all things Wicked!
PixMob Wristbands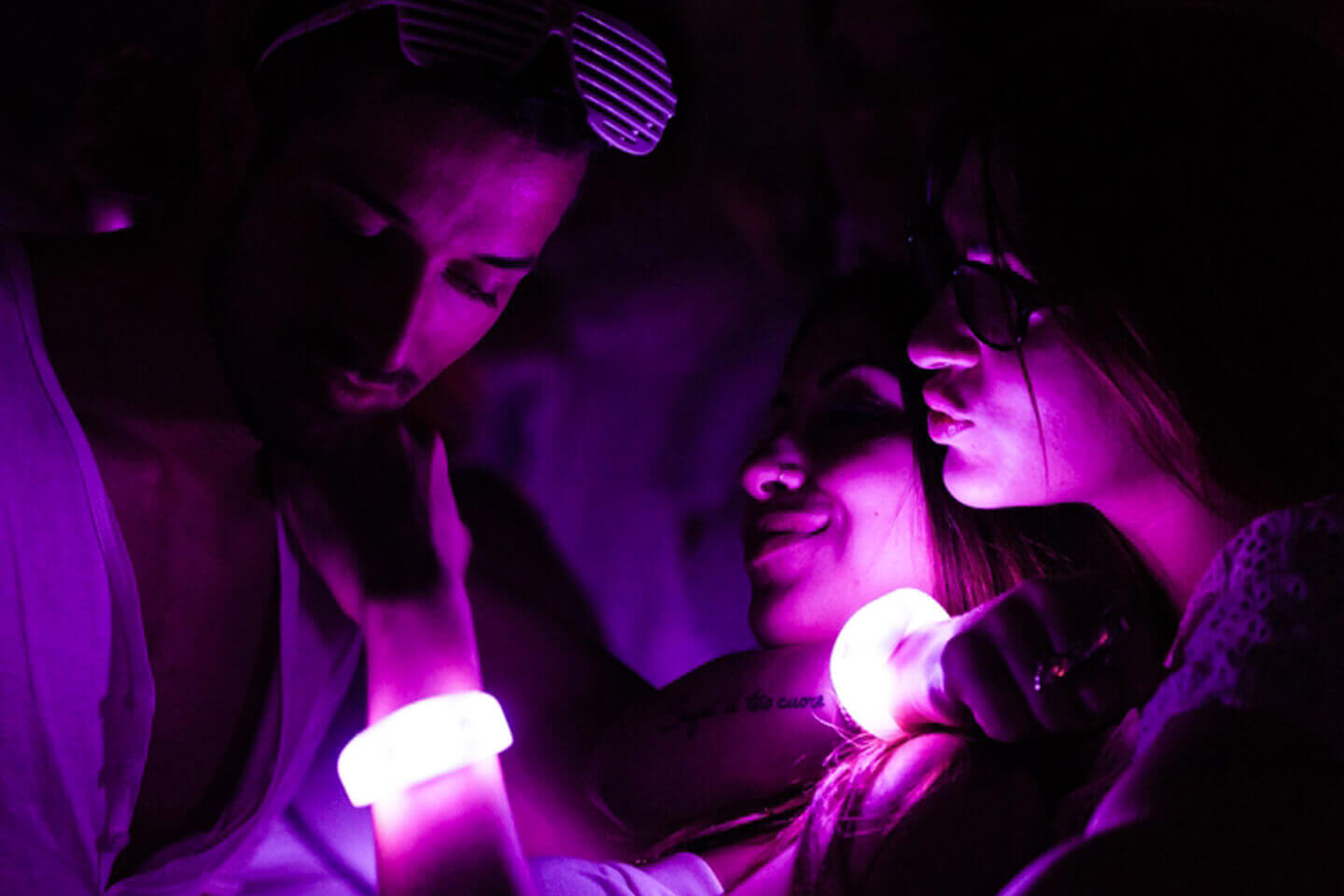 Join the PixMob with a custom LED wristband that's programmed to strobe and fade in a variety of colors, along to the beat of the music or rhythm of your body's movements. Transform yourself into a pixel and become part of the show! Wristbands are controlled wirelessly by Bluetooth technology, so throw your hands in the air as we reinvent the rituals of dance.
Spectified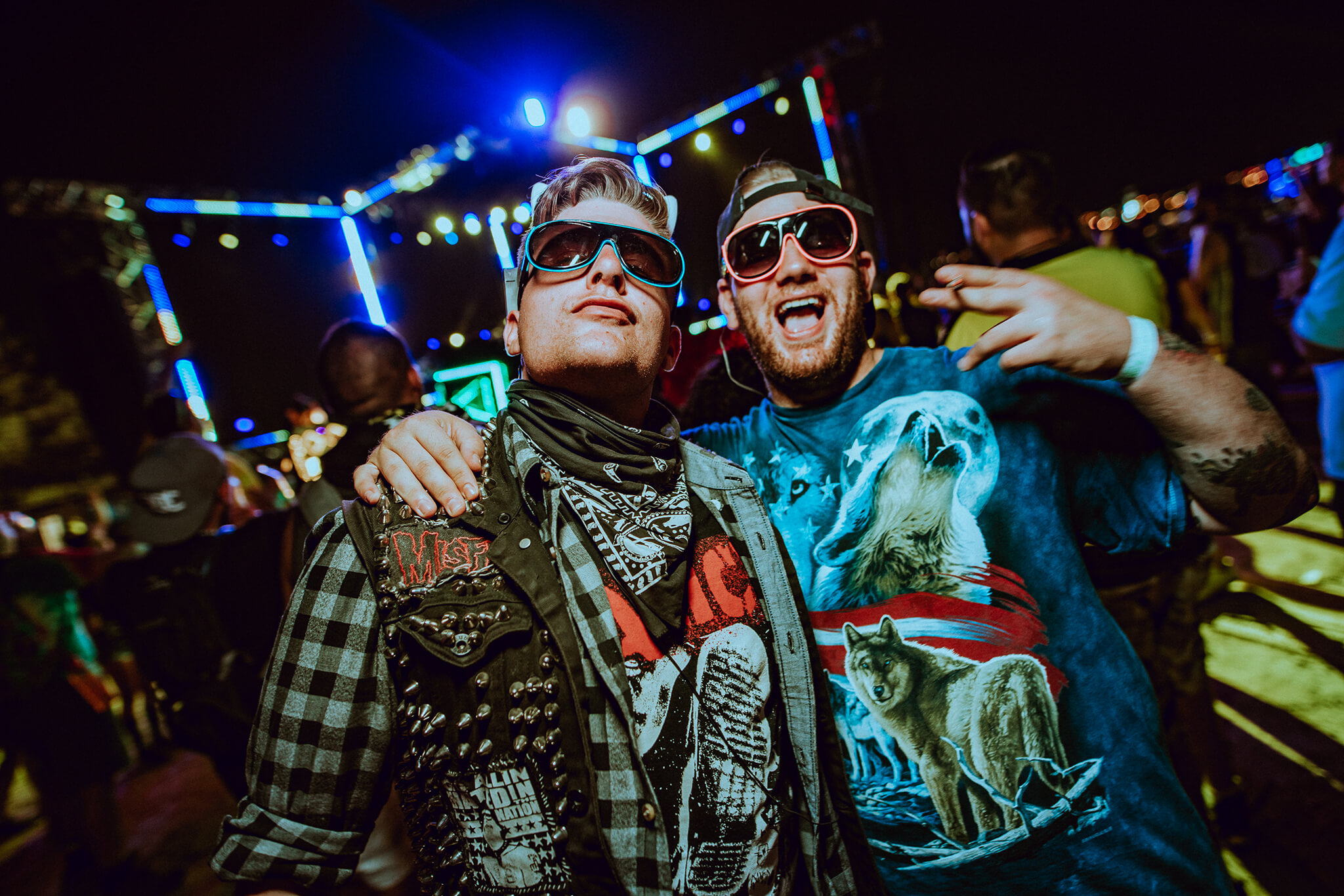 Up the ante on your festival ensemble with a pair of illuminating shades from Spectified! Each pair of shutter or aviator frames are rimmed with an electroluminescent wire that glows at three varying speeds. Pre-order now for $5 OFF and light up the night in a fresh pair of Spec's!