Welcome to your second fateful day at The Asylum, festival gates are now open! Hopefully, our frightful fest' hasn't scared you off just yet … Day two at Something Wicked brings bright skies with a dark side of beats, so get ready to don your creepy costume and endure the wrath of our treacherously talented performers. Prepare to party, crank up the Spotify playlist to get moving, because we've got a lot more in store for you today.
Hours of Operation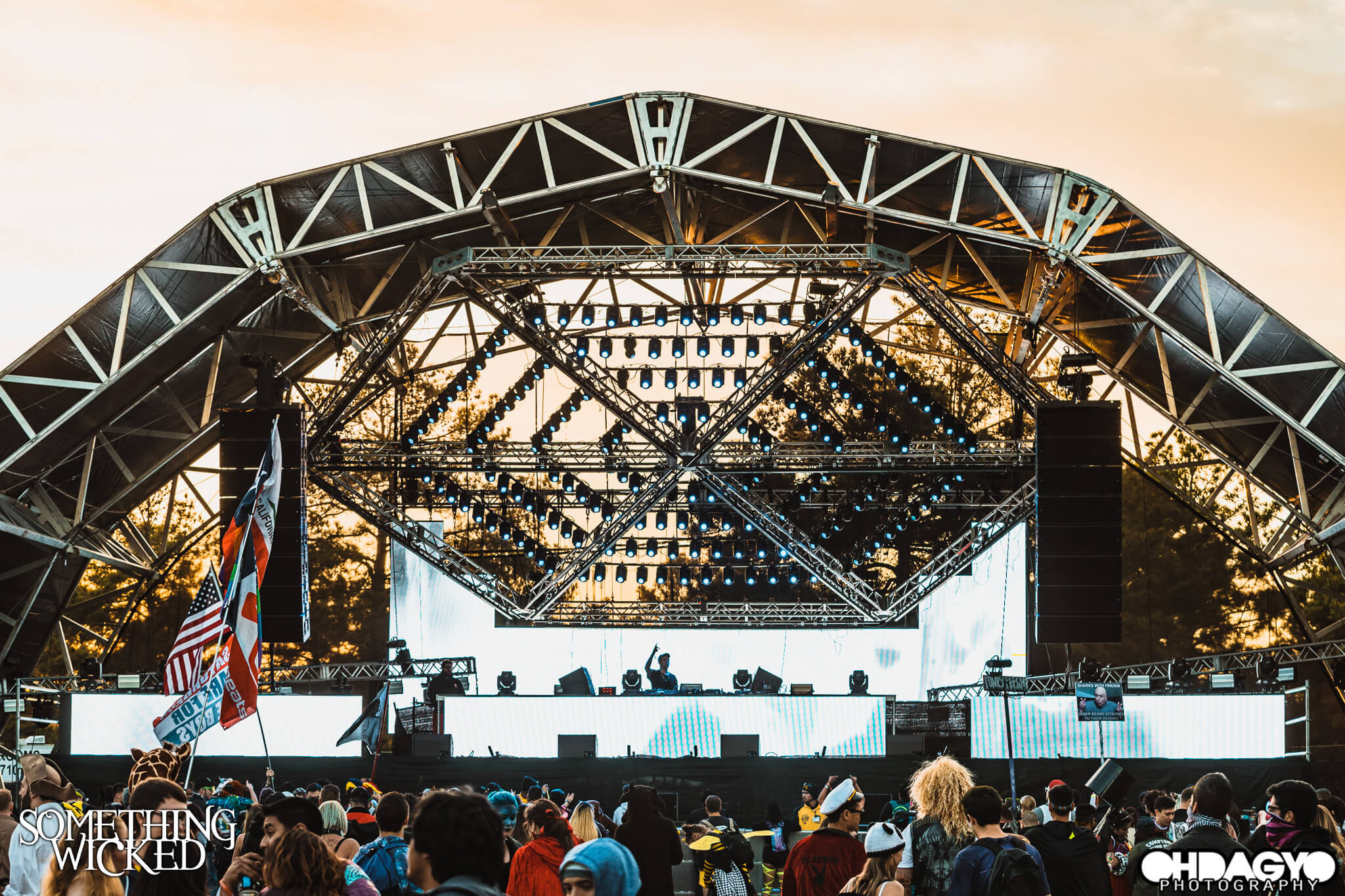 Parking lots open at 2:00 PM, as does the Box Office, with gates opening up an hour later. Tonight the festival ends slightly earlier than yesterday at 10:00 PM final sets will come to a close.
Day 2: Sunday, October 29th
Parking lots open at 2:00 PM
Box office opens at 2:00 PM
Gates open at 3:00 PM
Event ends at 10:00 PM
Parking & Arrival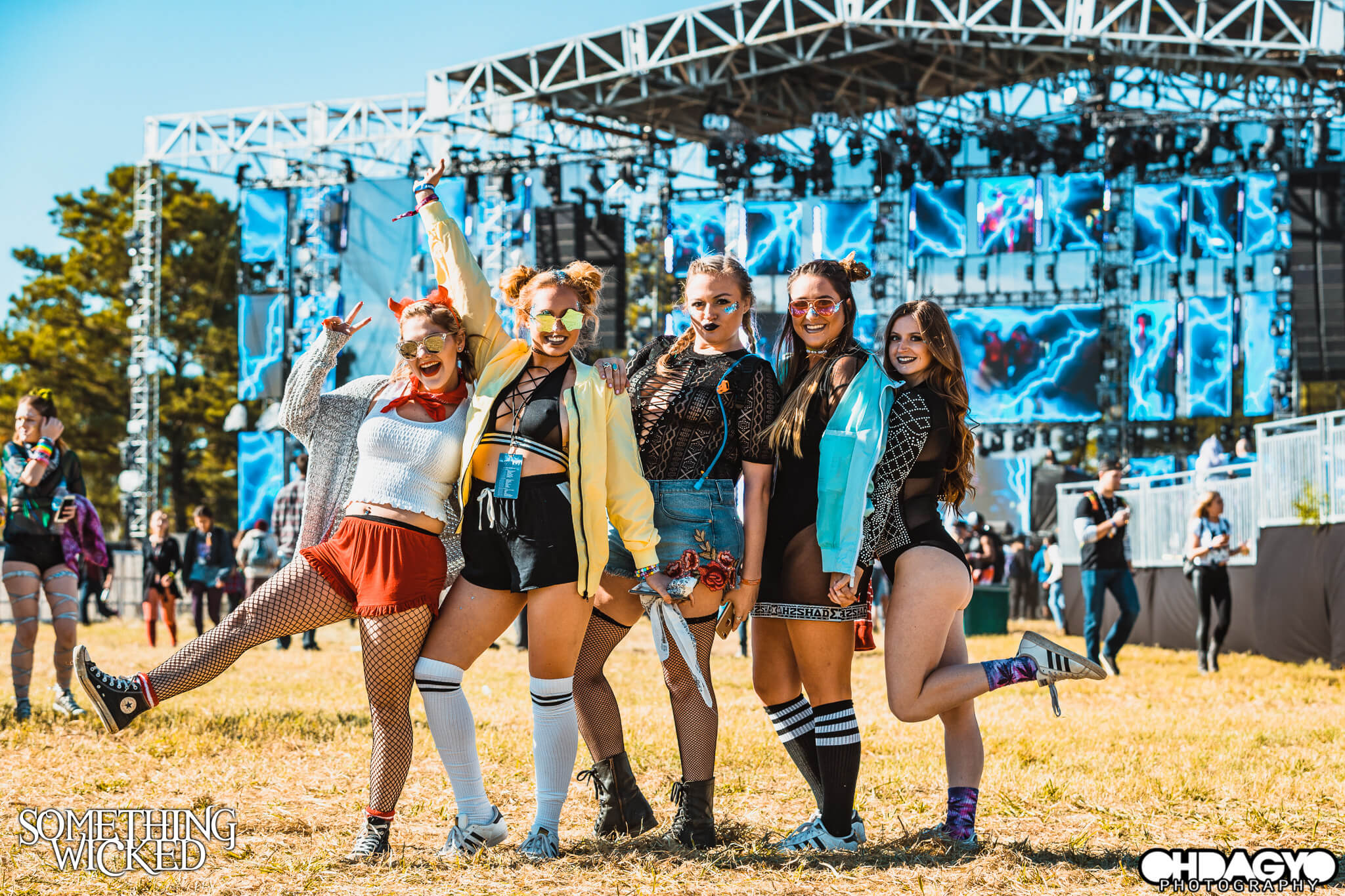 Don't forget to bring a valid ID and festival pass for seamless entry. Beware of counterfeit tickets sold by scalpers or third parties online – especially tickets that have already been printed out, which are likely copies and will not grant you access to the festival.
Download Lyft for a $20 ride credit, available to first-timer users seeking transportation to and from Sam Houston Race Park. Enter the promo code WICKED17 to apply the discount. For those catching a ride, you can find the Drop-Off and Pick-Up location near Gate 6 off Fallbrook Dr. If you're driving, please CARPOOL! Parking space is limited. We are ADA accessible, for more information contact ada@somethingwicked.com by email.
Donate at the Gates for Express Entry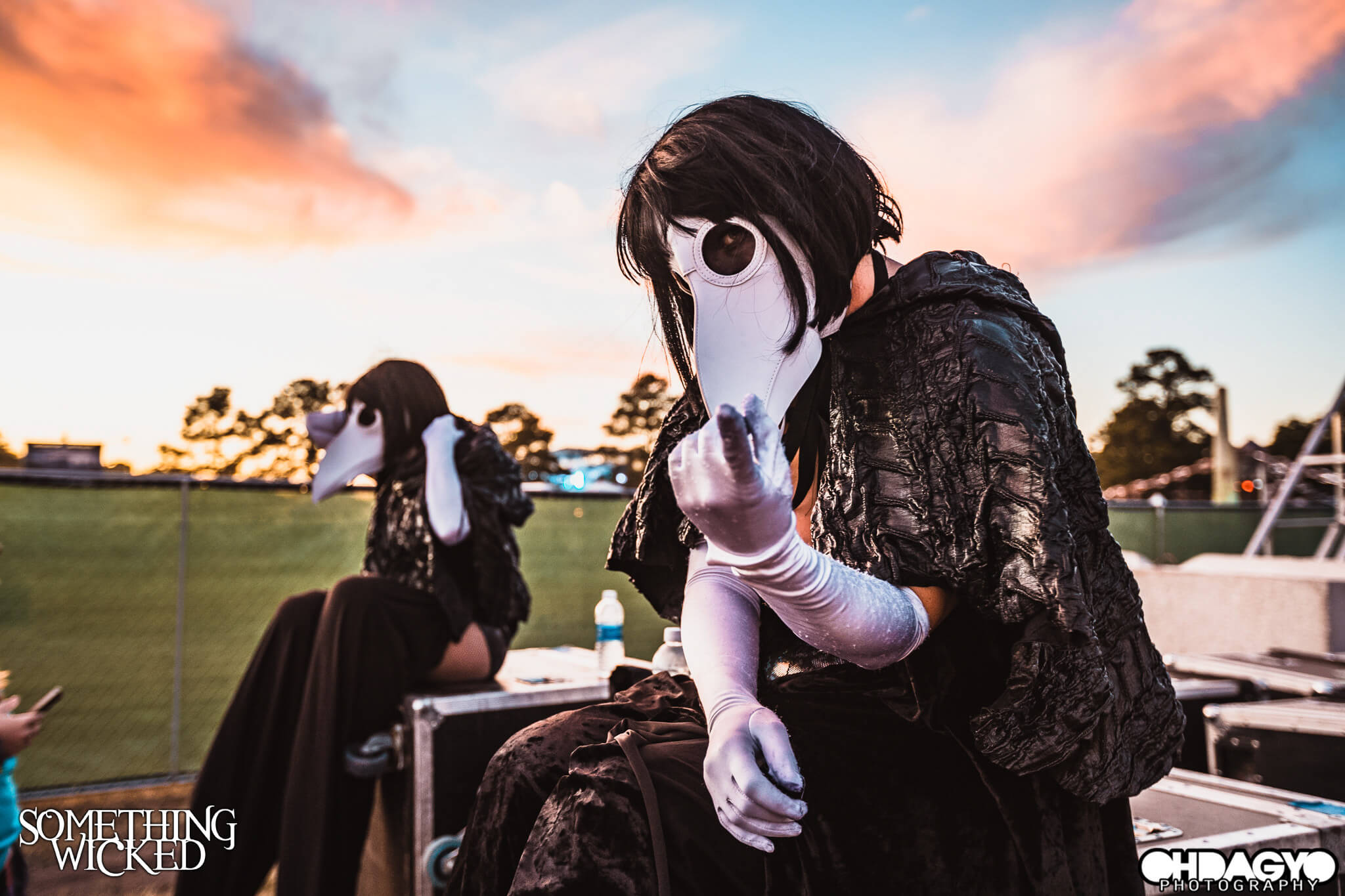 Just as you did one day one, donate nonperishable pantry items and canned goods to our food drive in partnership with The Salvation Army. Do-gooders who participate will be rewarded with express entry to the festival, plus a chance to win VIP upgrades and tickets to the 2018 event!
Dress for Fall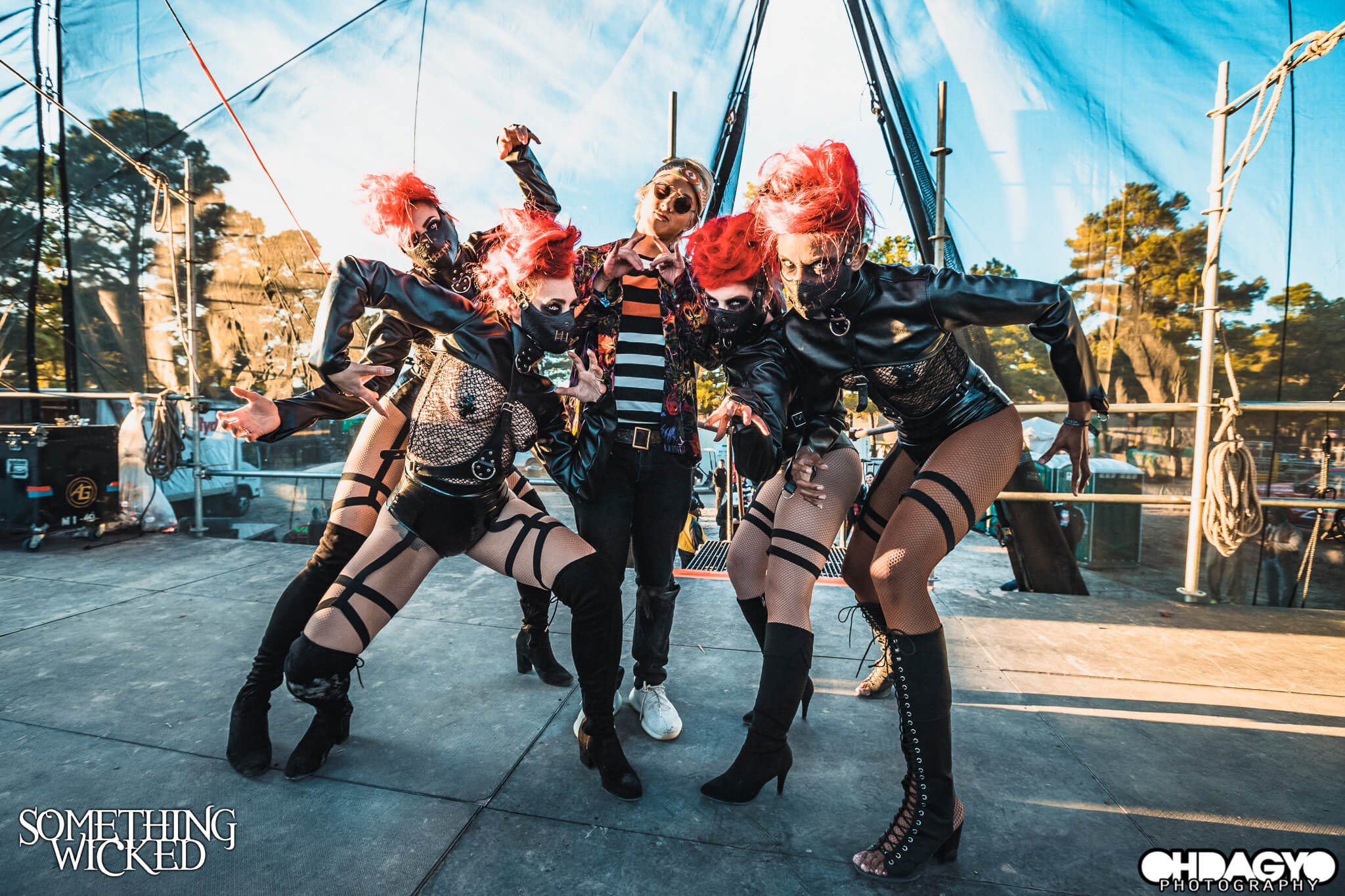 Today's weather will feature sunny skies at 72 degrees Fahrenheit! Expect things to cool down in the evening, with the temperature dropping down to about 53 degrees. Dress comfortably, by bringing layers and stashing belongings in a personal locker until it's needed most.
Needed or Not: Item Policy Guidelines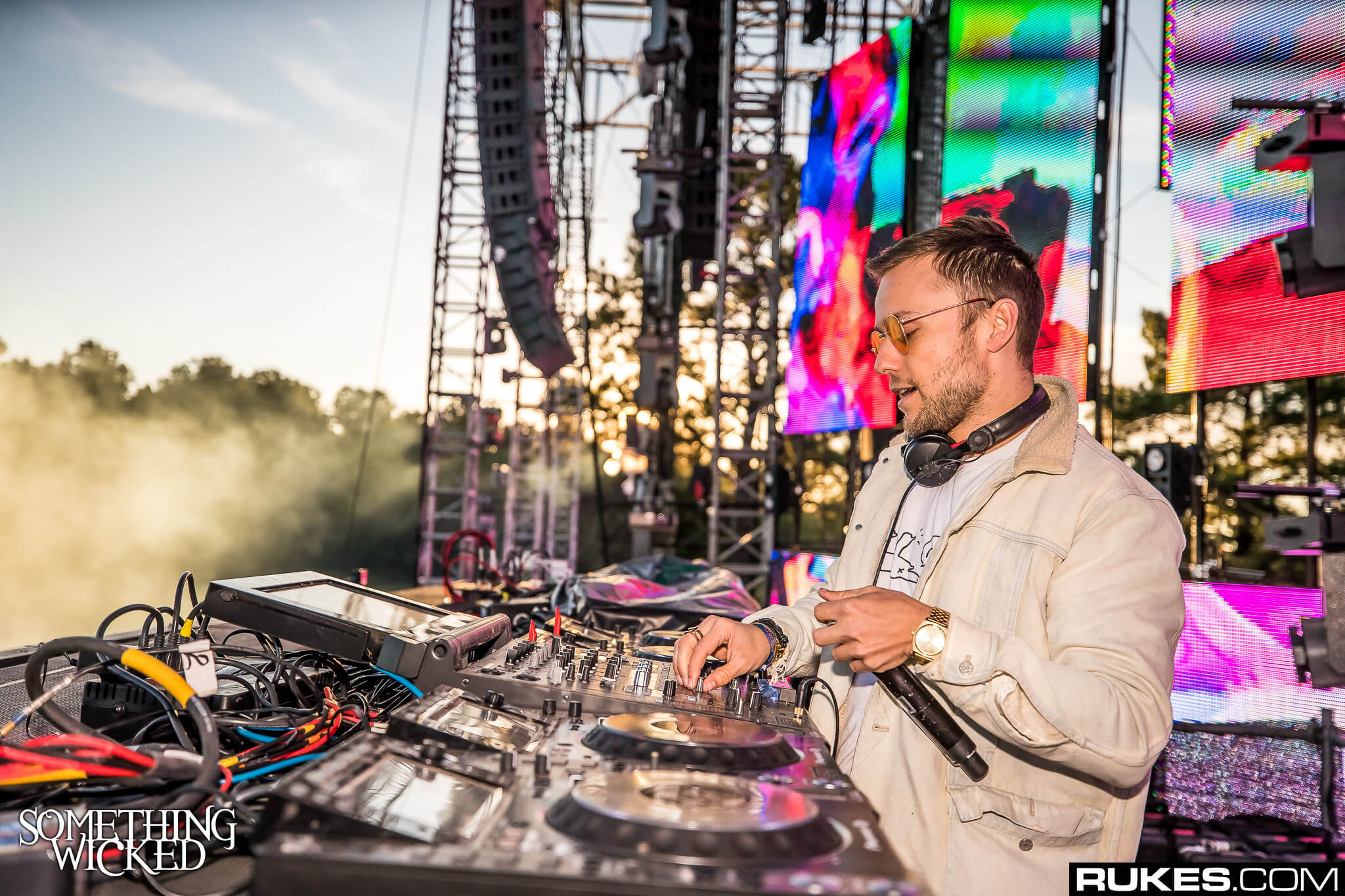 We have a few restrictions about what you can and cannot bring to the festival in your bag, on your totem pole, or as a part of your killer costume. Brush up on common guidelines before showing up to the festival gates and avoid issues at the door.
Navigate the Grounds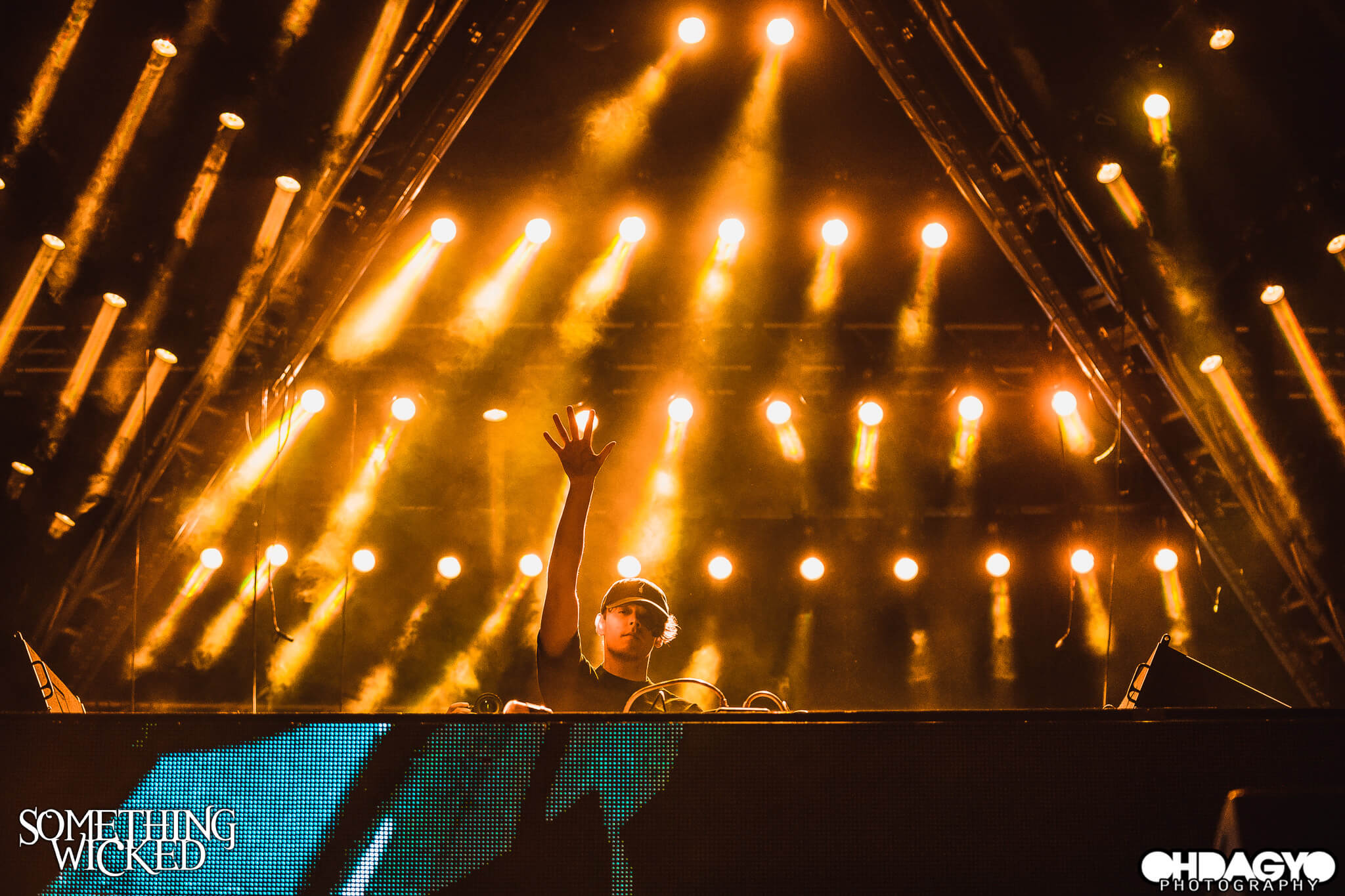 Keep our handy map with you at all times by downloading the official festival mobile app! Not only will you be able to navigate confidently through The Asylum grounds, but you'll also be able to locate spooky features such as the Witchcraft Bar, the best places to feed your fear at on-site food options, and cool retail shops to enhance the experience. Check out the 2017 collection of official merch where you'll also find fresh Spec's and PixMob wristbands to glow with the flow.
Keep the Party Going Strong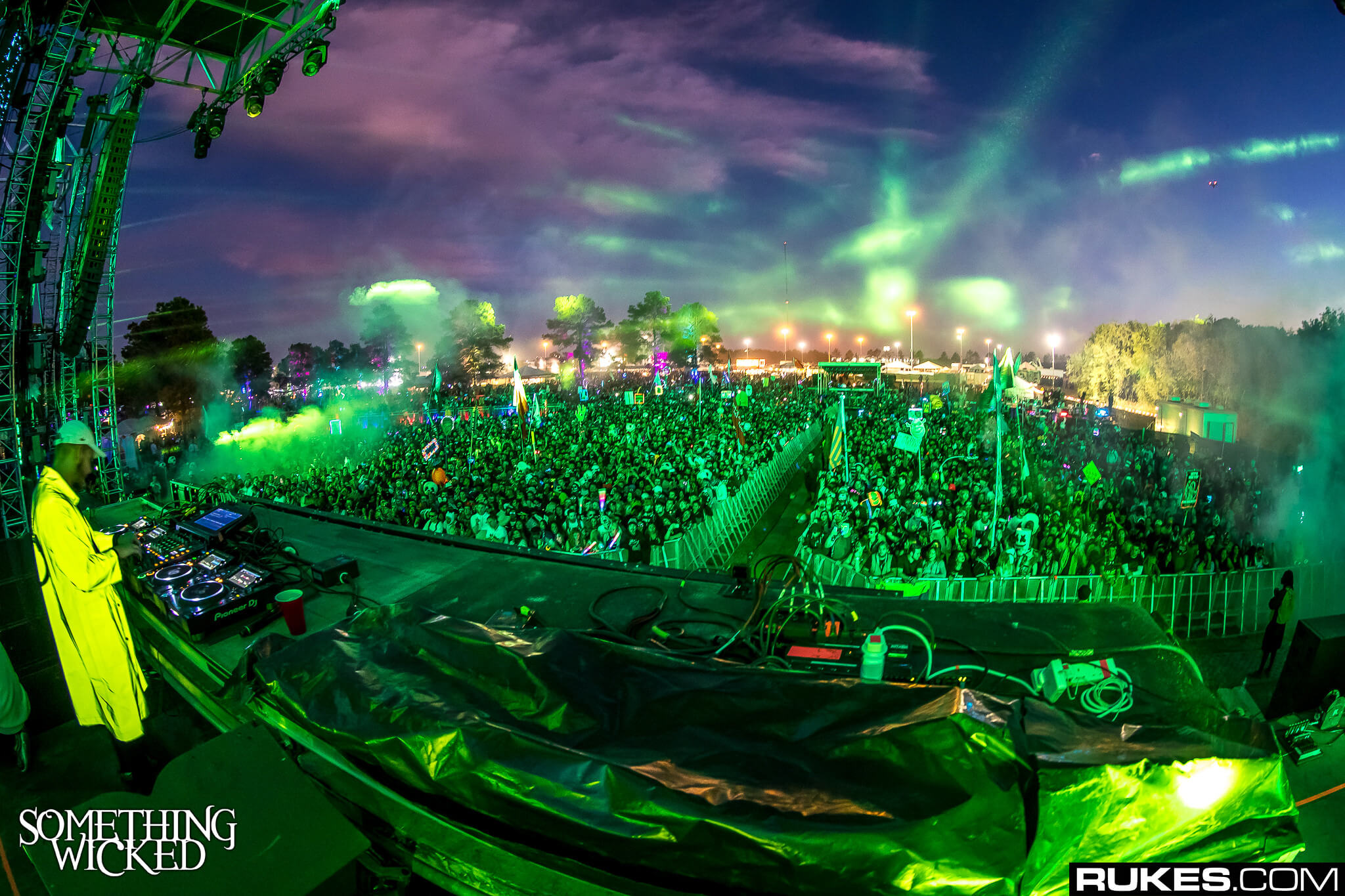 Take advantage of the free water station to refill your container 'til your heart's content! Pick up a commemorative water bottle at the Something Wicked merch booth, throw in a pack of electrolytes from Celebrate Safe, and try a serving of fresh fruit like a delightful smoothie.
Be a friend indeed to a fellow festie in need, if you see something say something. Look for First Aid stations marked with a red cross, stage-side on the festival grounds, you are welcome to visit for any health-related issues.
Today's Schedule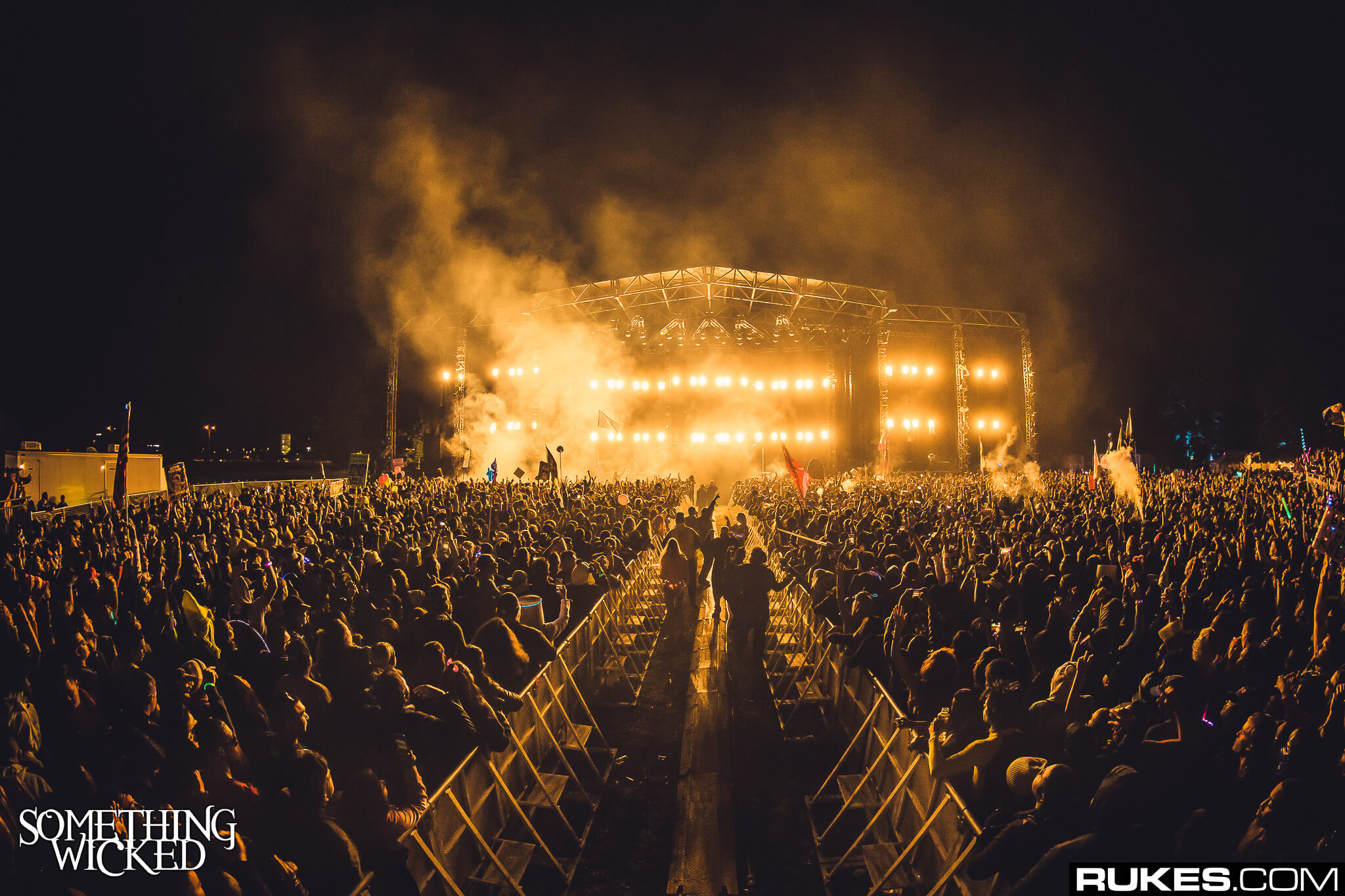 The complete schedule of artist set times is best accessed via the mobile app where you can seamlessly customize your daily plan. Simply, login with Facebook and 'add' your hand-picked sets to the My Schedule feature! Build out your own itinerary of must-see shows to traverse between the Mystic Meadows, Bass Crypt, and Shadowlands main stage without missing a beat!
Shadowlands
Pending your feet haven't let you down yet, the dance floor at Shadowlands main stage brings even more fiery fury on Sunday. Hometown heroes start the party, before Grammy Award-winners bump up the house prior to topping off the night with some heavy-hitting headliners.
08:30 – 10:00 PM TIËSTO
07:20 – 08:20 PM ZEDS DEAD
06:10 – 07:10 PM Tchami
05:10 – 06:10 PM NGHTMRE
04:10 – 05:10 PM Alan Walker
03:10 – 04:10 PM CID
03:00 – 03:10 PM Evan Evolution & Dominic Parisi
Bass Crypt
Day two at the Bass Crypt stage will be as massive as the first, showcasing sounds from hip-hop and trap all the way to rumbling bass. These DJs won't shy away from terrifying tuneage either.
09:00 – 10:00 PM RL GRIME
08:00 – 09:00 PM What So Not
06:55 – 07:55 PM Ganja White Night
05:45 – 06:45 PM Bleep Bloop
04:45 – 05:45 PM Quix
03:45 – 04:45 PM ATLiens
03:25 – 03:45 PM Saylus
03:00 – 03:25 PM Atwood
Mystic Meadows
The second day at Mystic Meadows stage won't be without whimsy — or trance. Our early-evening artists will leave you starry-eyed and the hypnotic brilliance of our late-end performers will lead you to get lost in the reverie.
08:45 – 10:00 PM Vini Vici
07:30 – 08:45 PM Aly & Fila
06:15 – 07:15 PM Cosmic Gate
05:00 – 06:15 PM Solarstone
03:45 – 05:00 PM Spencer Brown
03:00 – 03:45 PM Ambition