We've said it before and we'll say it again — you came, you raved, you've loved! Thank you, to our devoted dancers for attending the 2017 festival edition of Something Wicked at The Asylum. We hope you felt the positively unified vibes in the air, as it was the perfect storm of our sinister selectors behind the decks and our crowd's potent energy. Relive this year's devilish experience with a piece of memorabilia from the official merch store, shop the latest collection online now!
Sport Something Wicked Year Round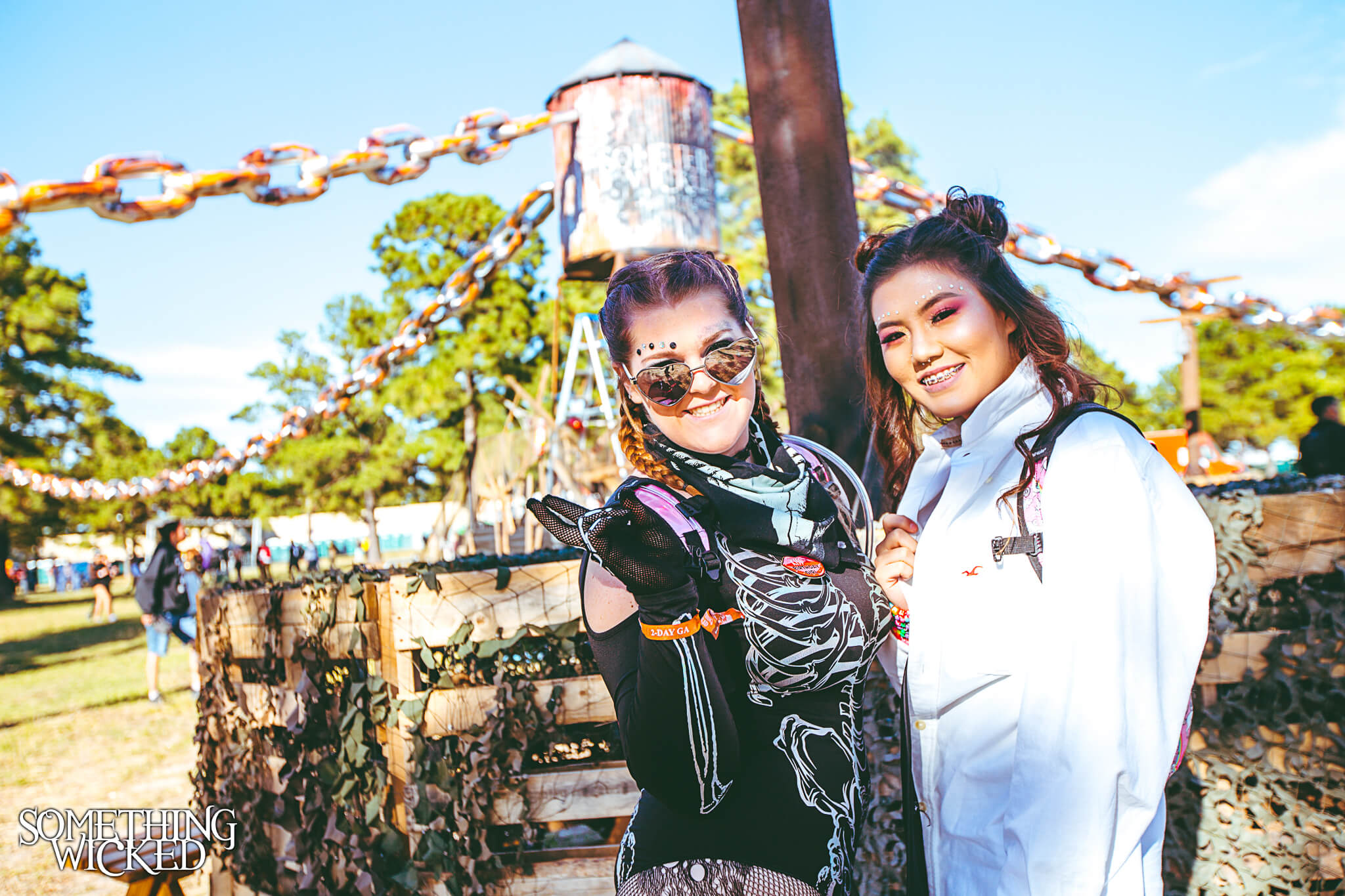 Pick up a souvenir in the form of fresh apparel and accessories to sport Something Wicked! We've got you covered head-to-toe, whether you want functional gear that's perfect for festivals, or classic tees for everyday wear. Snag a creative shirt like our supernatural Oijua Tee, or one with some serious Racha Vibes. There's plenty of goods to go around including Asylum Flags to wave your Wicked pride and Galaxy Vibedration Backpacks to stay hydrated on the go. Or you may choose to show your support of the community with a custom Electric Family Bracelet. Hit up the online merch store to see it all for yourself!