As you lurk amongst The Asylum this Halloween weekend, listen for the otherworldly sounds of the Bass Crypt, brimming with bass-heavy beats that'll transport you to the dimension of the undead. Our hand-picked artists who made the cut will be playing undertones colossal enough to burst through this subterranean tomb — and the faint-hearted need not apply. Brace yourself for the Bass Crypt with a killer costume and a partner-in-crime, and snag tickets to Something Wicked!
Get Buried in Beats at the Bass Crypt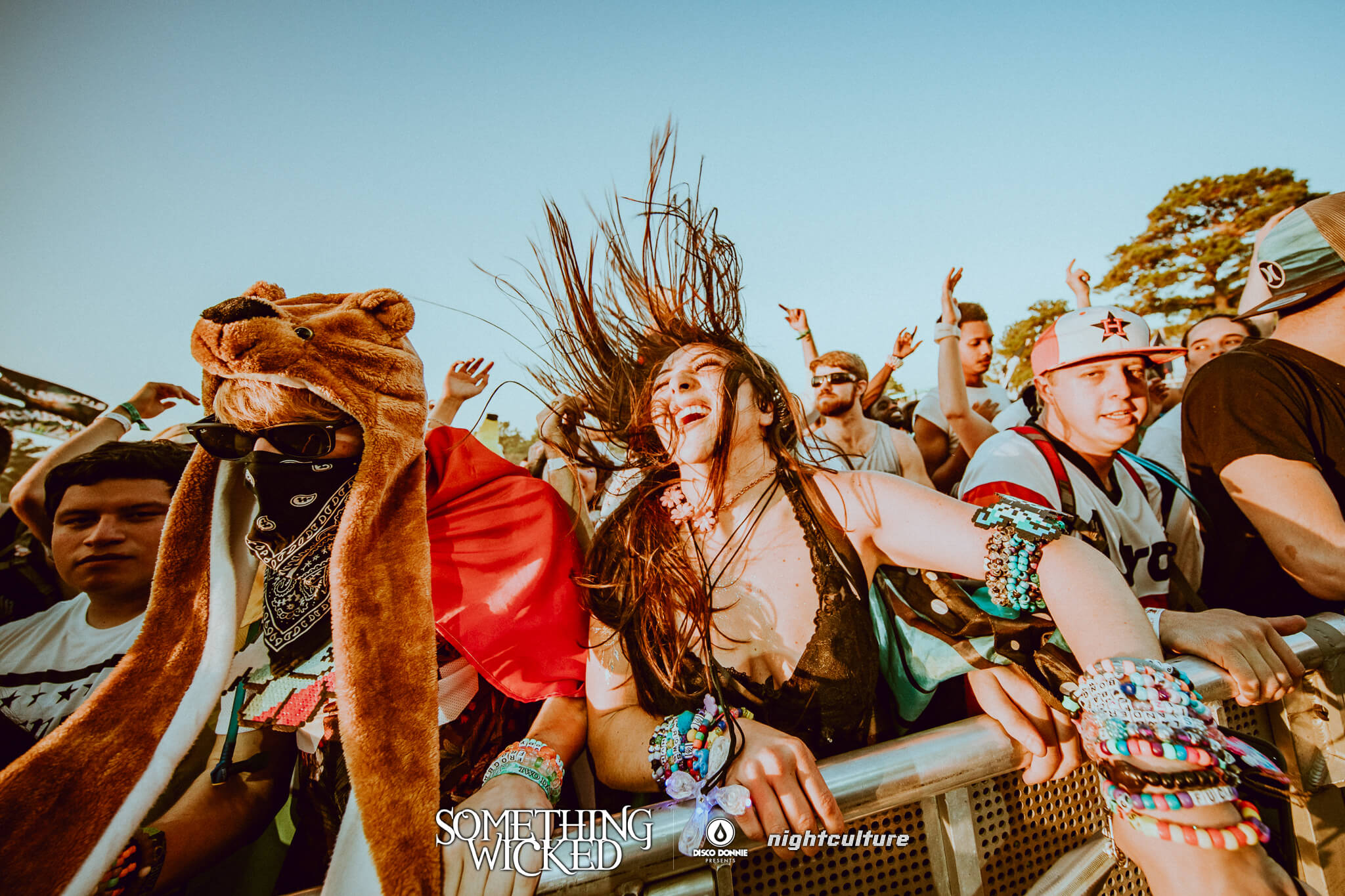 Let loose while getting lost in the Bass Crypt, across two full days of dancing on your dark side alongside a few our current favorite producers who always know how to bring the bass. Day one in the Crypt launches with Monstar's eclectic EDM who's a Texas local ready to hit the ground running. Next up, you'll endure a welcomed bicoastal battle between Warez's east coast melodies, followed by none other than the heaviest of drops, versus Rickyxsan's west coast self-proclaimed "Kanye attitude with Drake feelings." The sun will set with Buku's menacing grasp on sound design and percussion, from which you may never be able to escape. Graves and his Pacific Island flair will follow, thanks to his Hawaiian background, while Space Jesus's "alien basslines and future feels" will serve as the perfect match for the Bass Crypt. We'll finish off the first day with global chart-topping artist Borgeous, followed by the legendary Saurer brothers of Hippie Sabotage.
Day two starts up with Atwood, bringing his heavy metal background to our weighty tomb, and another Houston local known as Saylus. The ATLiens duo is up next, showing us how Atlanta does bass, followed by Dim Mak's kiwi producer QUIX, known for his genre-manipulating tendencies and further adding to our regionally-diverse lineup. Gear up for the golden hour with Bleep Bloop's brutal-yet-surreal soundscapes, which will meld straight into live vibes from electronic music band Ganja White Night, with plans to change your perception of dubstep by way of beautiful and innovative graphics. The final day of Something Wicked inside the Bass Crypt will finish off by way of the incomparable What So Not, hailing all the way from down under, followed by our highly-anticipated traplord headliner RL Grime.
Don't miss out as these devious DJs take over the Bass Crypt for Something Wicked this Hallow's Eve!